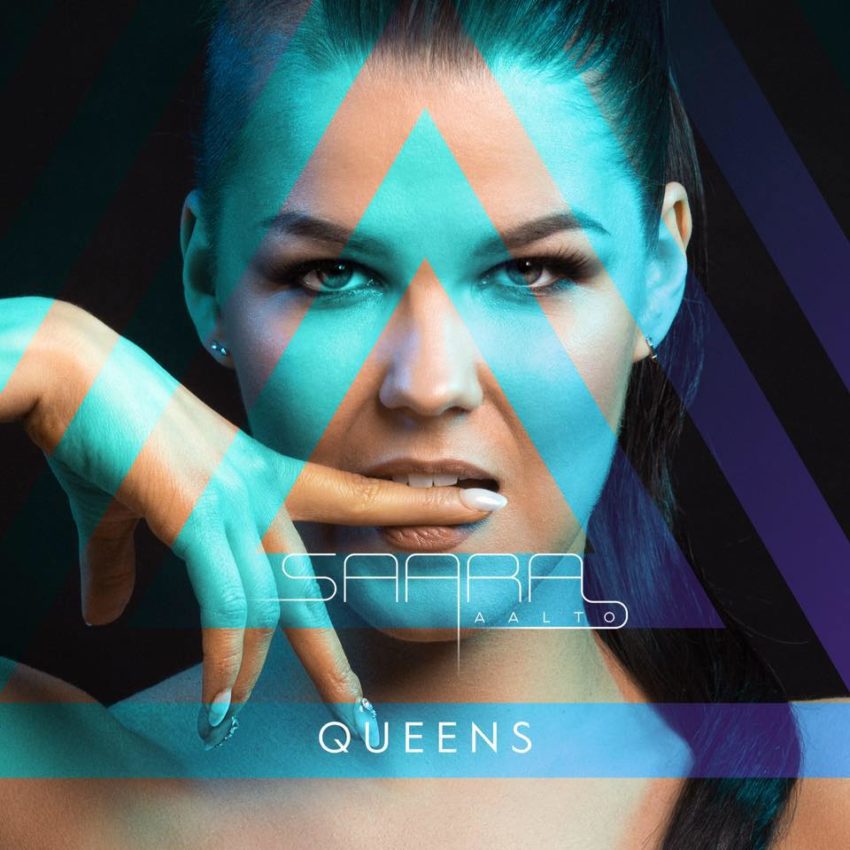 "Queens" is the last song released by Saara Alto for Finland's UMK 2018. The song was first leaked by tabloid media The Sun today, something which forced the official release to come earlier. Which one is your favourite?
One thing we know by now, Saara Alto will definitely throw a big party at this year's Eurovision Song Contest. The singer is yet to officially release the final song for Finland's national selection, but we know by now that similarly to Monsters and Domino, it is an uptempo song filled with a catchy and anthemic chorus, as the website The Sun leaked it before its release.
After the leak, Saara Aalto released it herself ahead of time as it was scheduled for tonight. This didn't happen when the first song also leaked, but that was online on YouTube and as such, her management could issue a take down on those videos. With a leak by The Sun, they depend on the goodwill of the editor. Without that, the only option was to release it early, in order to get views from the many searching for the song today.
Queens is the name of the final track and was penned by Saara Alto along with Tom Aspaul, Daniel James, Denis Goude and Ash Milton. With the song's leak, The Sun unveiled its official music video as well that shares a few similarities with the one for Monsters and still focus on the LGBTQ community. In the video, we can see a bit of choreography possibly directed by Brian Friedman who has worked with Saara for her Eurovision projects.

As we enjoy each of the three tracks released by Saara, Finland is getting ready to host this year's UMK where the singer will perform each song and the public along with an international jury will decide which of the three gets the golden ticket for Lisbon. UMK 2018 will be held next 3rd of March and will feature a very special guest, the eternal Spice Girl, Melanie C – one of Saara's idols.
Finland at the Eurovision Song Contest
51 appearances since their debut in 1961, one victory, 10 times last, three times with zero points. Since the introduction of semi-finals in 2004, they missed out on the final a total of seven times. Those are the cruel hard facts regarding Finland's participation at the Eurovision Song Contest.
Lordi's Hard Rock Hallelujah victory in 2006 came after the country failed to reach the final the first two years with semi-finals. At that time, Finland had not been in top10 since Anneli Saaristo finished 7th in 1989. Unfortunately, the victory didn't start a new era with better results.
Since Softengine placed 11th in 2014, Finland ran into a period of now three years in a row not making it to the final. That's what Saara Aalto has to change this year.