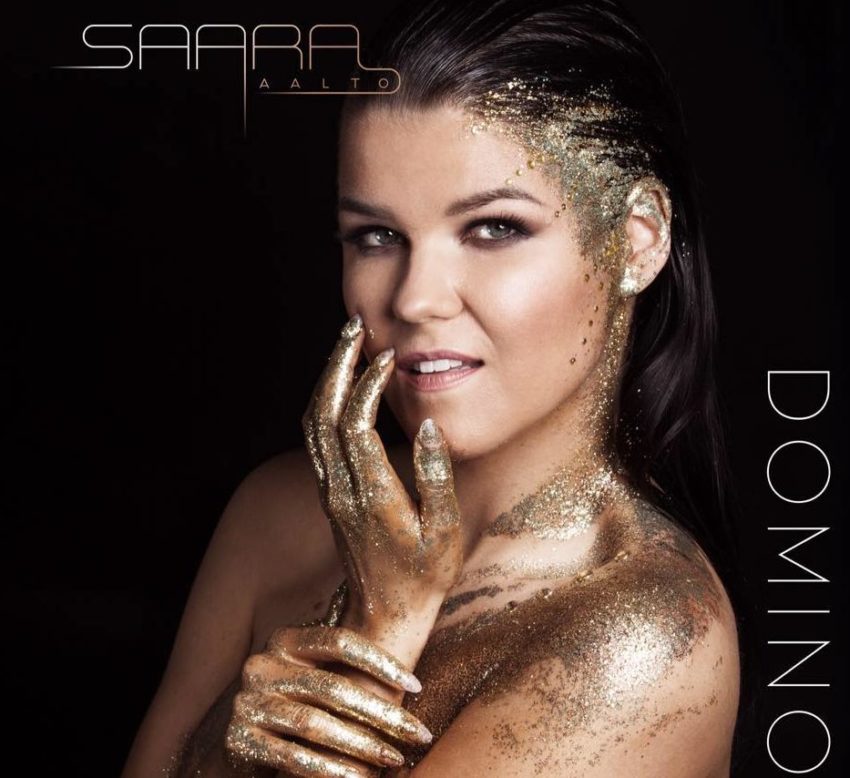 'Domino' is the second of the three songs Saara Aalto will perform in the Finnish national final. She treats us with yet another strong contender, and it will be hard to predict just which one she will bring to Lisbon for the 2018 Eurovision Song Contest.
Last week, Monsters received a lot of positive feedback. It is the first of three songs, all sung by Saara Aalto, which will make this year's Finnish UMK (Uuden Musiikin Kilpailu) final. Today, it is time to listen to the second one, titled Domino. Once again, it's an up tempo song, it's full of glitter and definitely one which can kick off a party. The line "I'm gonna fall like a domino" might just get stuck in your head.
Listen to Saara Aalto's Domino in the video below:
Domino's songwriters
Domino is written by Saara herself in collaboration with Thomas G:son, Bobby Ljunggren, Johnny Sanchez and Will Taylor.
Ljunggren can, as songwriter write five Swedish Eurovision entries on his CV. Best placed was Jan Johansen's Se På Mig which came third in Dublin, Ireland in 1995. Johnny Sanchez took part as songwriter in the Swedish selection last year where his song Up was performed by Etzia, but didn't make it to the final.
Best known of these songwriters is however Thomas G:son, who, to Eurovision fans, most often don't need any introduction. With 11 Eurovision entries for six different countries, he has become a Eurovision celebrity. One of his songs, Loreen's Euphoria, won the contest in 2012.
Always second for Saara
The number 2 seems to go again in Saara's professional life, so maybe it will be the second song Domino which will win the Finnish national final on the 3rd of March? Twice has she taken part in the national final, in 2011 and again in 2016. On both occasions did she come second.
Saara Aalto also participated in The Voice of Finland in 2012 where she once again finished second.
In autumn 2016, she decided to try her luck in the British X-Factor, and will you believe it, she came second, this time losing out to Matt Terry.
Finland at the Eurovision Song Contest
51 appearances since their debut in 1961. One victory, and 10 times last, three times with zero points. Since the introduction of semi-finals in 2004, they missed out on the final a total of seven times. Those are the cruel hard facts regarding Finland's participation at the Eurovision Song Contest.
Lordi's Hard Rock Hallelujah victory in 2006 came after the country failed to reach the final the first two years with semi-finals. At that time, Finland had not been in top10 since Anneli Saaristo finished 7th in 1989. Unfortunately, the victory didn't start a new era with better results.
Since Softengine placed 11th in 2014, Finland ran into a period of now three years in a row not making it to the final. That's what Saara Aalto has to change this year.
In the video below, refresh yourself of how it looked when Finland last time were in the final of the Eurovision Song Contest.