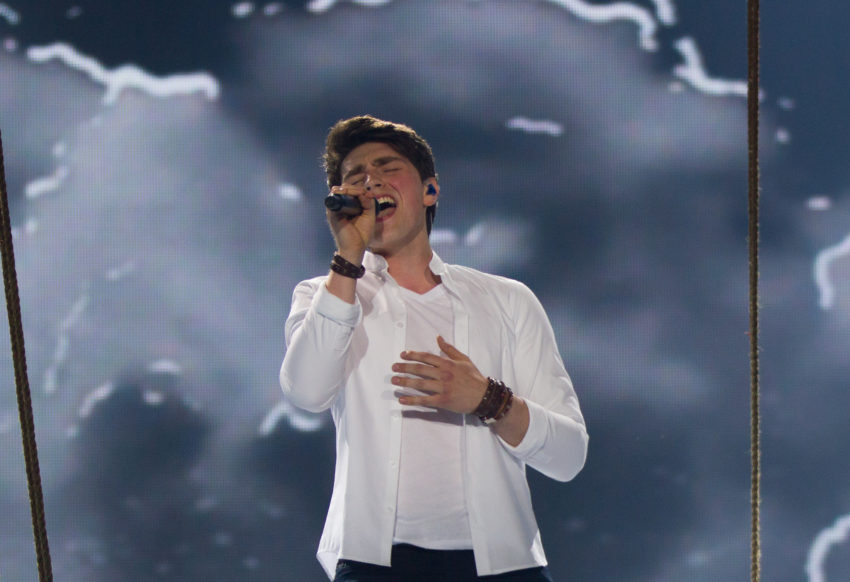 Irish broadcaster RTÉ have announced that they spent €331,000 sending Brendan Murray to Eurovision in Kyiv. This is despite the broadcaster making a €20 million loss last year. Compared to a rather average country like the Netherlands, the Irish cost are quite low.
There have been calls to reinstate the national selection show in Ireland after it was announced that RTÉ has spent  668,000 on sending Nicky Byrne and Brendan Murray to Eurovision. Both of whom failed to qualify for the Grand Final.
The broadcaster spent €331,000 sending the former Hometown singer to Kyiv this year along with his 16 strong delegation. Included in this was the €81,000 entrance free and other expenses such as economy flights, hotel and performance costs. Former Westlife star Nicky Byrne's 2015 entry cost marginally more, coming in at €337,000.
Despite the broadcaster announcing a €20 million deficit last year an RTÉ spokesperson has said the costs were "extreme value for money". They went on to say "Along with the participation fee, the overall figure includes artist and designer fees, the cost of staging the performance including full dress rehearsals, graphics, props, pyrotechnics, costumes, choreography, postcard filming and song recording".
Cheap compared to the Netherlands
Last year, the Netherlands published their Eurovision costs. The 2016 participation with Douwe Bob costed the country a total of €500.000, and as such significantly more than the Irish amount. In earlier years, when the Netherlands put in less effort, they still paid more than the Irish. Joan Franka's 2012 participation came in at a price of €350.000. That entry was the 8th Dutch one in a row not to qualify!
The total cost of a Eurovision participation might sound like a high amount, but if you calculate it on to TV hours, it is fairly cheap TV. In the Dutch case, it was €62.000 per broadcast hour. An average TV hour on the public broadcaster in the Netherlands costs €58.000 and as such the Eurovision Song Contest is only a little bit more expensive.
You can be reminded of Brendan's 2017 performance of Dying To Try below in our 4K video: