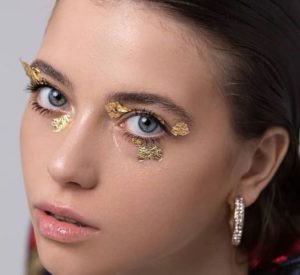 Roxen will represent Romania at the 2020 Eurovision Song Contest. The song for Rotterdam will be selected in a national final on the 1st of March where a jury and the public will choose between five songs.
The Humans failed to qualify for the final in 2018, and last year, Ester Peony faced the same destiny. For this year's selection, the Romanian broadcaster TVR therefore dropped their Selecția Națională, which last year caused an uproar among fans for its voting procedure.
An expert commitee selected the artist internally, and on the 1st of March, a national song selection will take place. The selection of the song will take place in a televised show where a 50/50 combination of jury and televoting will decide the winner. In case of a tie, televoting wins.
20 year Roxen has been selected to represent the country. In the video below, you can check out a previous hit of hers; Ce-ti Canta Dragostea.
Romania at the Eurovision Song Contest
Up until 2018, Romania hadn't yet experienced leaving the Eurovision Song Contest after the semi-final stage. They did fail to qualify from the pre-selection in place in 1993 and 1995 though. But with the semi-finals introduced in 2004, Romania always managed to reach the final – until 2018 where The Humans' Goobye finished 11th in the semi-final.
While we are still waiting for first Romanian victory, the country have managed to secure themselves two top 5 results. In 2005, Luminița Anghel and Sistem finished in third place with the song Let Me Try. The following year, Mihai Trăistariu charmed big parts of Europe with his Tornerò and came 4th.
Can Romania improve their third place – and maybe even take home the trophy for the first time? Time will tell, but after today's artist presentation, fans await the selection of the song.
In the video below, you can listen to a Romanian entry that never actually made it to the Eurovision stage. A few weeks before the 2016 contest, Romania was disqualified due to big depth to the European Broadcasting Union. Ovidiu Anton did perform his Moment Of Silence at the Eurovision In Concert in Amsterdam and that performance is embedded below. It's a handheld performance recorded from the dancefloor so camera movements are unavoidable.