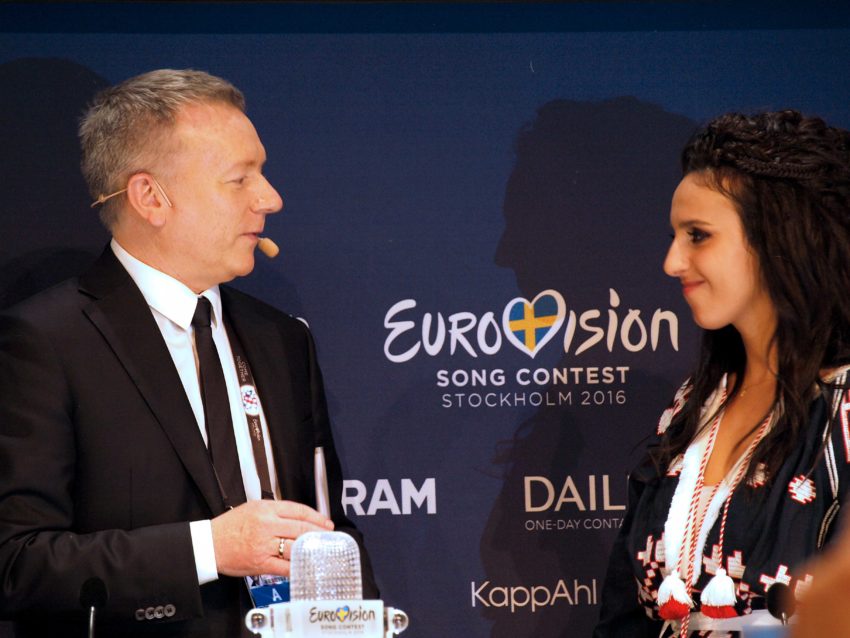 Could the 2017 Eurovision Song Contest be moved to Moscow? A Reference Group member appears to stir up the already bad relationship between Ukraine and Russia by saying so. The move of the contest should be due to the problems Ukraine are having with the preparations of the contest. 
Last week, acting head of the Ukrainian National television company Alexander Kharebin said the European Broadcasting Union (EBU) had threatened Kyiv to move the contest. Among the quoted reasons are the bureaucracy, inadequate legislation and dismissive attitude of some officials towards the contest. Earlier, the contest's representative told TASS that EBU is aware of overdue issues in preparations for the 2017 Eurovision Song Contest and that there is a back-up plan ready if Ukraine can't handle it.
NTU presented the Executive Producers of the show, just a few days ago, which many took as sign of the situation being settled. But according to a member of EBU's Reference Group (RG), which German newspaper Bild talked to, it isn't. The RG member says to Bild that Moscow is back-up country and that the descision is to be made on the 8th of December.
One thing would be to take the contest away from Ukraine, a whole other issue would be to move it to Russia due to the tension between the two countries. And as Bild add's due to the reason Ukraine is to host; Jamala's 1944 song which some considers to be Anti Russian.
Head of the Ukrainian parliament's Foreign Relations Committee Anna Gopko commented to the newspaper about it: "There is a clear threat, the event may take place in a different country. It would be a catastrophe for us."
We'll now have to wait until the 8th of December to figure out what will happen. Until then please enjoy Jamala's 1944 song which won the 2016 Eurovision Song Contest: