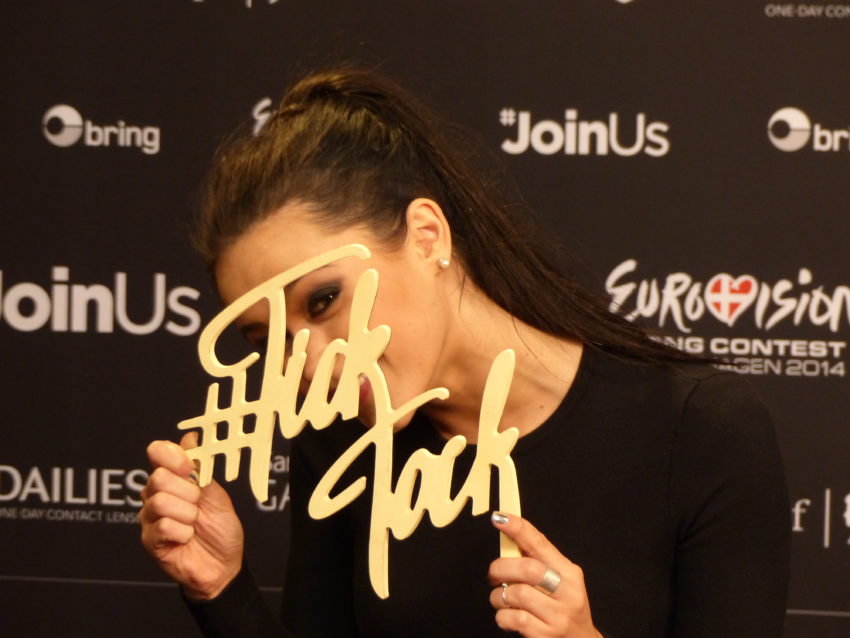 With five Top 10 results in their just eight participatitions this decade, Ukraine is fifth best performing country this decade. They won once in these past ten years, but which song is actually their best entry in the years 2010 to 2019?

Ukraine participated at the Eurovision Song Contest 8 times this decade. It should have been 9, but they ended up withdrawing from the 2019 contest as the broadcaster couldn't get the winner of their national final, Maruv, or anyone of her competitors to sign their contract with demands about behaviour etc in Tel Aviv.
EuroVisionary look back at the previous Eurovision decade, and our average relation position placed Ukraine as fourth best this past decade following Sweden, Russia, Australia and Italy.
We asked four of our writers which Ukrainian entry they consider the best one – and in the poll below, we'll ask you the same.
🇩🇰 Charlotte, Denmark
2014: Mariya Yaremchuk – Tick-Tock
One is allowed to have a guilty pleasure, right? I admit that Tick-Tock isn't exactly a fantastic song, but it's one of those songs, which you can enjoy for other reasons. It's catchy, easy to sing a long to – and the hamster wheel performance was quite entertaining too.
🇳🇱 Wouter, The Netherlands
2017: O.Torvald – Time
Outside of Eurovision, I usally prefer listening to some solid rock music. So when any country makes an attempt at bringing the genre to Europe's biggest stage, they immediately have my attention. Time is, by far, not the best rock-piece I've ever heard, but it's still true to the underrepresented genre. That, combined with the giant Wizard of Oz face in their stage act, rates it my favourite 2010s Ukrainian entry.
🏴󠁧󠁢󠁥󠁮󠁧󠁿 Ashleigh, England
2013: Zlata Ognevich – Gravity
Not only my favourite Ukrainian song this decade, but my favourite song in the whole 2013 contest and I would have rather this won than Emmelie DeForest's Only Teardrops. Zlata was a beautiful, elegant and poised performer. I loved the mythical and magical fairytale staging of the song which complemented the song but didn't distract from it. The staging and camera work was so clever that I didn't realise for years that she didn't move from the same spot for the entire song.
🇬🇧 William, Northern Ireland
2010: Alyosha – Sweet People
I love rock music and it is something that you don't get enough of at Eurovision. This rock ballad is dark and moody and has a very important message to it. Ukraine have been knocking it out of the park in recent years, mostly with pop numbers. They do though sometimes send a more niche and interesting entry and this is one of those.
Poll – Vote for your favourite
Who is your favourite Ukrainian entry this past decade? Tick your answer in the poll below: