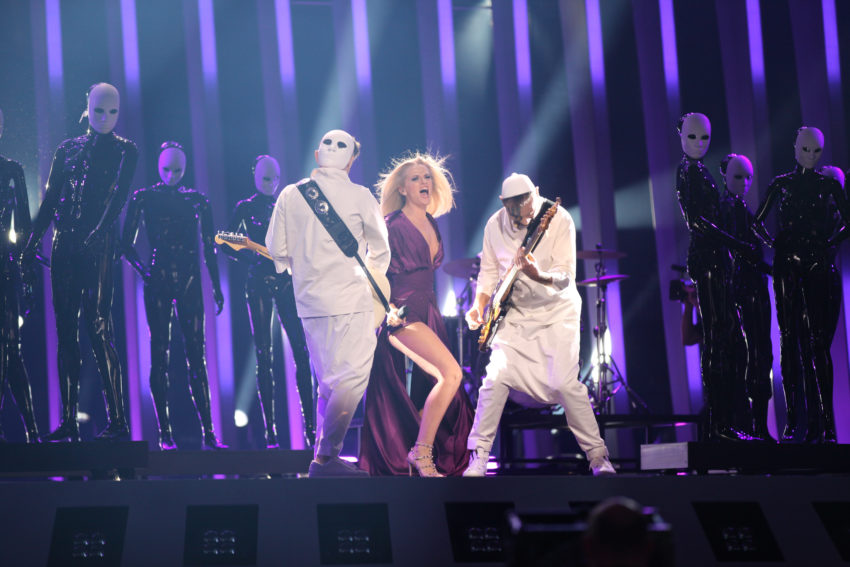 Romania achieved two top 10 results this decade. They failed to reach the final only twice, but unfortunately that happened the past two years later. Which of their entries these past ten years are best?
EuroVisionary look back at the previous Eurovision decade, and our average relative position placed Romania 9th. They will be 8th if you exclude Turkey that hasn't taken part since 2012.
Romania only participated 9 times this decade. They were disqualified in 2016 due to the broadcaster's debt to EBU (European Broadcasting Union). Romania was pulled out of the contest just a few weeks before rehearsals would start so they had already selected Ovidiu Anton and his Moment Of Silence as their entry – an entry, which we do not include when we look at the best Romanian ones from this decade.
So, which of the 9 Romanian entries this decade do you prefer? We asked four of our writers about their thoughts, and below, we ask you to make your choice by voting in the poll.
🇩🇰 Charlotte, Denmark
2010: Paula Seling and Ovi – Playing With Fire
I have just watch all 9 entries again to be sure, I didn't forget anyone, but for me there really was no doubt. Paula and Ovi's first entry this decade is, for me, the best one of them. It's a catchy up tempo song with a performance that catches my attention right from the beginning – and most of all, it never gets boring. This is one which I still play from time to time.
🇳🇱 Wouter, The Netherlands
2015: Voltaj – De La Capăt (All Over Again)
Romania usually brings a party to the contest, with very enjoyable though thin-layered songs, Mandinga and Yodel-it among the best ones of it's kind. While I enjoy these songs very much in the weeks up, and on, "the night" I tend to prefer music with a bit more edge and meaning. Voltaj's rock-anthem about the left-behind children of Romanian workers spread out over Europe really strikes a chord.
🏴󠁧󠁢󠁥󠁮󠁧󠁿 Ashleigh, England
2018: The Humans – Goodbye
I think that I was the only person in Eurovision land that really liked this song and I was really disappointed when it didn't qualify for the grand final. The song reminded me of an old 80's soft rock song and while it was never going to win, I thought it would have complemented the show nicely.
🇬🇧 William, Northern Ireland
2012: Mandinga- Zaleliah
We all need a summer bop, and for me this is it. As soon as there is a sun in the sky and I don't need a scarf, this song is on my playlist. It is just fun, danceable and he live performance was a great piece of Eurovision. They even had the inbetweeners dance, I mean it won for that a lone. I still remember and replay that part of the semi-final performance where her in-ears fail, classic.
Poll – Vote for your favourite
What is your favourite Romanian entry this past decade? Tick your answer in the poll below: