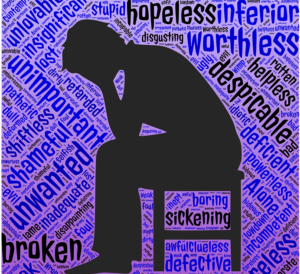 If you are suffering from Post Eurovision Depression, don't worry too much. You are not the only one – and there are  ways as to how you can overcome it, without the use of medicine. 
Many Eurovision fans are these days showing clear signs of being affected by the phenomena called P.E.D – Post Eurovision Depression. If you are one of them, you should first of all know that you are not alone and that it is curable.
To recover from your P.E.D, you have two roads to choose from, and you should first try the one that fits you best:
Full Eurovision way (Eurovision takes up at least 80% of your life, and you are happy with that)
Back to reality way (You want other things in your life – at least until national final season kicks off again)
Full Eurovision way
If you go down this road, Eurovision is your cure. You simply need more Eurovision to avoid your life being meaningless for the next six months.
National selections
The many shows before Lithuania finally found its participant will come in handy now. You are almost sure to have missed some national selection shows as no matter how hard you tried, it was tough to keep up with all shows as very often there were many going on at the same time. Eventhough you already know the winner, it can still be interesting to watch these national selections as you are bound to discover another great artist or two, which you want to check further up on.
Previous Eurovision Song Contest editions
Did you know that your music taste is likely to change over the years? What you liked 20 years ago, you might not appreciate that much today. By watching an old Eurovision, you might also notice that you suddenly like the Belgian entry from 1988 despite that it earlier didn't get much recognition from you.
Become a Eurovision journalist
If you still need more Eurovision in your life, you should consider offering yourself as a Eurovision journalist on EuroVisionary or one of many other sites out there. Most of us, can always use an extra hand in covering Eurovision related news – and in many cases you will meet new friends from around the world who share your passion, and are ready to talk to you about the Turkish entry from 2004, or which other songs might be on your mind.
Back to reality way
Eurovision is over, and it's time to get back to a normal life. How can you do that? Big events coming up can help you a long way.
Royal wedding
On Saturday the 19th of May, British Prince Harry is marrying American actress Meghan Markle. Tabloid magazines around the world are full of family scandals from the Markle side, and it shouldn't be hard to find a TV station where you can watch it on. You should in particular be ready to admire the very expensive wedding dress, and to look out for which celebrities you spot among the guests.
Football World Cup
From the 14th of June to the 15th of July, the World Championships in Football takes place. The event will be held in Russia – and no, unlike Eurovision this is not due to Russia winning the previous edition. It's held every four years, and in 2014 Germany won the contest. 32 teams take part, and if you don't know much about football, you are safe cheering for Iceland and Panama who are in it for the first time. Liking an underdog is usually popular. If you want to sound wiser, talk about Germany, who is number one on the world ranking or Belgium whose "golden generation" still awaits the big titles. Currently they are 5th in the ranking.
Tour de France
The 105th edition of Tour de France kicks off on the 7th of July, and it will last until the end of the month. 22 teams with 8 cyclists each take part. It's perfectly fine to watch this only for the beautiful nature or the men in tight shorts. You can always say that you gave up on cycling as a sport, when Lance Armstrong finally admitted he was doped. Everyone will understand that. If however you do want it to sound like you know a bit more of the recent stuff, just talk about that you aren't too sure that Chris Froome from the Sky team is clean. He won in 2013, 2015, 2016 and 2017 – and it's an ongoing topic whether he uses doping or not.
Much more sport
If you are into beautiful, but often groaning girls – or well trained men dressed in white – Tennis from Wimbledon can be enjoyed from the beginning of July and two weeks forward. In August there will be plenty of Formula 1, Triathlon and Criket to watch, and in September you can catch the World Championship in Judo. This is a sport where you need to touch your opponent so be ready for some spectacular matches, women on woman or man on man.
If you prefer smaller, but just as well-trained athletes, the World Championship in Gymnastics takes place from the 25th of October to the 3rd of November.
Ready for 2019 season
By the time you finished with all this, Christmas and New Year will be coming up, and the national final season for the 2019 Eurovision Song Contest will begin. You will have recovered from your Post Eurovision Depression and are ready to start looking forward to Israel in May next year.
And just so you are warned, we can guarantee that the 2019 season will offer several Super Saturdays where you can't decide what to watch, national finals where you'll complain about the winner, but also plenty of songs which you love. You might want to conclude not even half way through that this is going to be one of the worst year's ever, but remember that you also said that about 2018, 2017, 2016 etc – and in the end, it turned out pretty fine anyway.