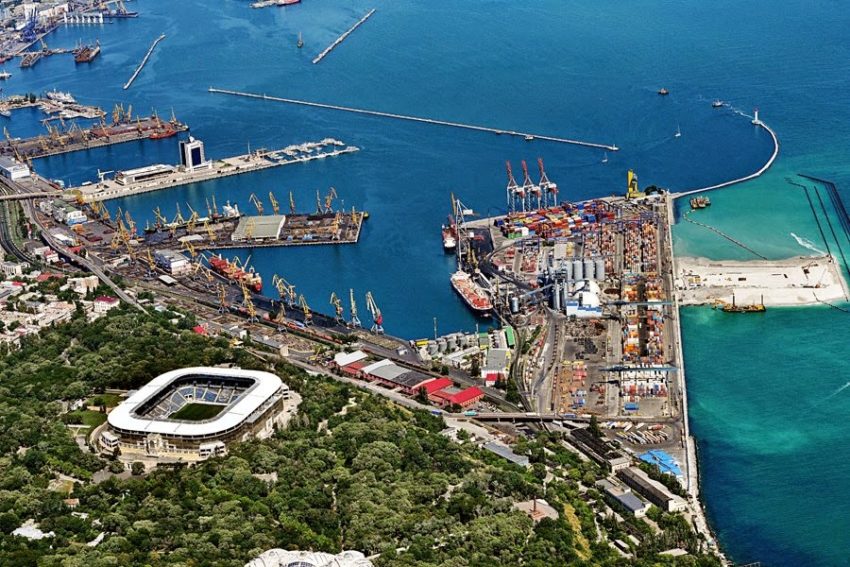 While we are still expecting to find out which will be the city that will host the 2017 Eurovision Song Contest, rumours are circulating across internet that the choice now lies between Odessa and Dnipro. In the meanwhile Odessa has presented today a new improved proposal for hosting the contest, making the city favourite to win the battle city.
The Deputy Mayor of Odessa Pavel Vugelman presented the improved proposal of the city for hosting the 2017 Eurovision Song Contest after his meeting with NTU officials. At this meeting Odessa authorities came to the conclusion that the best option for the reconstruction of Chernomorets stadium as Eurovision Arena was offered by the Swiss company NUSSLI Group.
Chornomorets stadium which will be reconstructed by the Swiss company NUSSLI Group, known from it involvement five times in the Olympic Games and three times in the Eurovision Song Contest events. After reconstruction the arena will be able to hold up to 30,000 spectators. Neumann & Müller will also take over the lighting and sound system for the event, a company which did the same thing in the 2011 Eurovision Song Contest.
According to Pavel Vugelman, technical specialists who are included in the organizing committee have noted that "they haven't seen higher level of presentation and higher level of the Arena construction proposal". Specialists, invited by NTU, with the experience of working at the ESC and JESC contests, said that NUSSLI Group is the world leader in such projects and its manager Bernd Helmstadt says that "Odessa can organize Eurovision at the highest level in history".
Another issue discussed was the launch of a new airport terminal. Director General of the Odessa Airport said that in the Eurovision 2017 hosting bid proposal it is included a new terminal in the airport which will be fully ready and equipped by March 26th, 2017, however, in test mode, it will start operating already in November and December 2016.
Finally during the meeting, Mayor of Odessa Gennadiy Trukhanov confirmed that the city has provided required financial guarantee of hosting Eurovision Song Contest 2017.
Despite most of the people were expecting the Ukrainian capital of Kiev to take the hosting rights for 2017 Eurovision Song Contest, after the new improved proposal that Odessa has presented to NTU officials, it seems that is now the hot favourite to win Kiev and Dnipro in the city battle especially after they solved the problem with its arena.
We expected the host decision to take place earlier in 27th July but both the EBU and NTU want to take the time to make the correct decision. A decision on 2017's host city will hopefully be taken in the mid – August so the preparations of the Eurovision Song Contest 2017 will be able to start.
In the video below you can watch Odessa's trailer for Eurovision 2017 proposal: