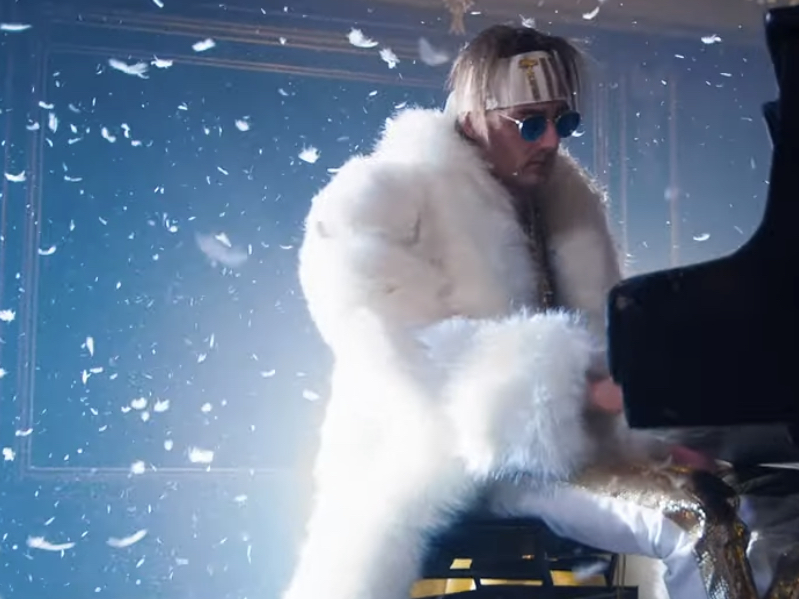 Today, Tix has finally released a video for the Norwegian entry for the Eurovision Song Contest 2021, 'Fallen Angel'.
The video is a very moving story about a boy, presumed to be Tix at school and the bullying he receives for having Tourette's Syndrome. The video is touching but not preachy.
There is no cure for Tourette's and no single most effective medication. In most cases, medication for tics is not necessary, but it is estimated 1% of people suffer from the infliction.
Tix will perform Fallen Angel  in ninth place in the first semi final on May 18, 2021. He won the right to represent Norway, after winning the Melodi Grand Prix on February 20, 2021.
Enjoy the video below.
Tix – a brief biography
Tix was born, Andreas Andersen Haukeland on April 12, 1993 in Bærum, Norway. Andreas was bullied at school for suffering from Tourette's Syndrome, a condition that can cause tics, thus the professional name, he has chosen.
Andreas also campaigns for mental health awareness.
He released his first song, Fraternity in 2014 and scored his first number one hit with Jeg vil ikke leve in 2019. He has released one album, Dømt og berømt.
Four songs have reached the top spot in Norway, the last being Ut av mørket, the Norwegian version of his 2021 Eurovision entry, Fallen Angel.