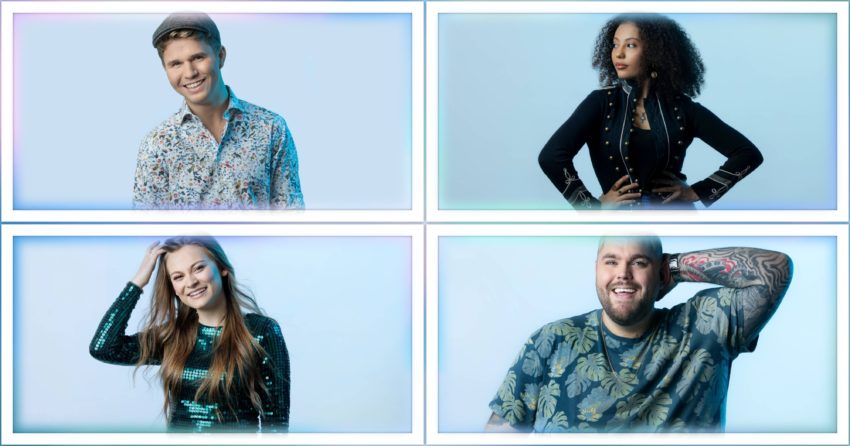 An openly gay rapper, two participants from the Junior edition of Melodi Grand Prix and a troubadour. That's in short the participants in the third Norwegian heat this coming Saturday. Here's a closer look at the four acts.

Let it be said right away, that this heat features four acts rather unknown to the wider population in Norway. Comparing to the first and in particular the second heat, it appears like the Norwegian broadcaster NRK more or less randomly divided the participants onto heats. They probably do have a reason behind the allocation but it's quite difficult to spot now.
Here follows a closer look at the four participants competing in the third Norwegian Melodi Grand Prix heat this Saturday the 30th of January:
Dinaye – Own Yourself
(Songwriters: Christian Ingebrigtsen, David Thulin and Dina Matheussen)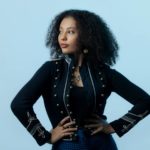 17-year-old Dinaye has black belt in karate, but music and dance seems to take most of her interest now. In 2014, her dance brought her to the TV talent show 'Norske Talenter' where she reached the semi-final stage. She was a dancer for Amina Sewali in the 2017 edition of Melodi Grand Prix. Before that, she had herself taken part in the Norwegian Melodi Grand Prix junior show; 'MGPjr' in 2016. Latest, she took part in Idol in 2020.
Dinaye is half Ethiopian and part of her song this time will be sung in Ahmari. If this song should reach the Eurovision stage, that will be a first time for that language to be heard in the contest.
Big Daddy Karsten – Smile
(Songwriters: Karsten Dahl Marcussen, Are Næsset and Pål Gauslaa Sivertzen)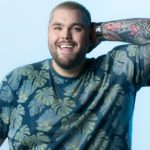 Can a rapper be gay? It might appear like an weird question as of course he can. But the now 32-year-old Karsten Dahl Marcussen got a lot of attention when he came out of the closest back in 2016. Four years later, he is (according to NRK) still Scandinavia's only openly gay rapper.
Under the name Big Daddy Karsten he has performed at various Pride events, and he says about this Melodi Grand Prix participation that "Melodi Grand Prix is Pride on TV. I just had to be in it".
Emmy – Witch Woods
(Songwriters: Olli Äkräs, Elsa Søllesvik and Morten Franck)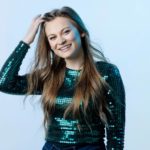 20-year-old Emmy Kristine Guttulsrud Kristiansen took part in the Norwegian Junior show MPGjr in 2015. Her brother took part four years earlier, and her family claims that Emmy was singing long before she began to talk. Currently, Emmy is studying Visual Communications at the University, but music is still a big part of her life.
Emmy says she has been dreaming about taking part in Melodi Grand Prix half her life, but she never thought she would make it.
Ole Hartz – Vi Er Norge
(Songwriters: Rein Mellbye Van Vliet, Eirik Næss, Ole F. Hartz Gravbråten, Magnus Hagen Clausen and Petter Bjørklund Kristiansen)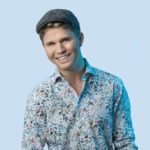 He calls himself a troubadour, 24-year-old Ole Hartz. From an early age, he knew that he wanted music, so he took various lessons in whatever he could find; piano, drums etc. He writes a lot of his own music, and is also one of the songwriters on this Melodi Grand Prix entry. He is used to performing alone on stage, so it will be new for him to have six dancers and a big show, as he calls it.
Melodi Grand Prix 2020 finalists
Below you find the list of the acts already qualified for the Norwegian final on the 20th of February 2021.
Raylee – Hero (Won second heat)
Blåsemafian – Let Loose (Won first heat)
TIX – Ut Av Mørket (Pre-qualfied)
Atle Pettersen – World On Fire (Pre-qualfied)
Stavangerkameratene – Barndomsgater (Pre-qualfied)
Kaja Rode – Feel Again (Pre-qualfied)
Rein Alexander – Eyes Wide Open (Pre-qualfied)
KEiiNO – Monument (Pre-qualfied)