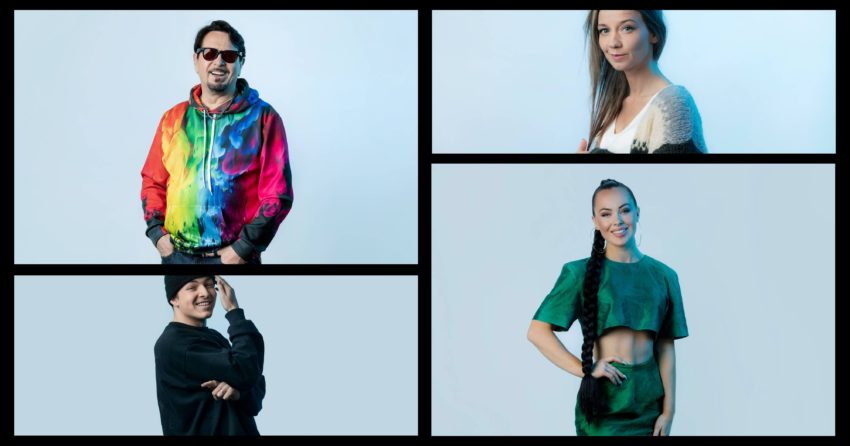 Two artists who got known as children, a double Eurovision participant and a singer who has performed for the Norwegian Royal family several times… We take a closer look at the four acts competing in the second heat of Melodi Grand Prix this coming Saturday. 
It came as quite a surprise to many that Blåsemafian feat. Hazel won the first Norwegian heat last Saturday. In four days, on Saturday the 23rd, four new acts take the stage fighting for one spot in the final. On the 20th of February, a total of 12 acts will compete in the final. The winner will represent Norway at the 2021 Eurovision Song Contest.
Below you can get to know the four acts competing in the second heat:
Raylee – Hero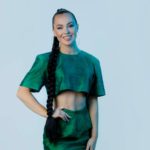 (Songwriters: Andreas Stone Johansson, Anderz Wrethov, Laurell Barker, Thomas Stengaard and Frazer Mac)
Many fans will remember the now 23-year-old Raylee from last year's Melodi Grand Prix where she took part with the song Wild. Her first national final participation goes back to 2015 though, and her first record release dates back to when she was just 11 years old. As a child, Raylee Charlotte Kristiansen (as her full name is) was known under the name Lotta.
Among the songwriters on this song we find Danish Thomas Stengaard who co-wrote Only Teardrops (Denmark 2013 Eurovision winner) as well as Germany's entries in both 2018 and 2019. Laurell Barker is another well known Eurovision songwriter. She co-wrote Switzerland's 2018 entry and a total of three entries in 2019; Switzerland, Germany and United Kingdom.
Maria Solheim – Nordlyset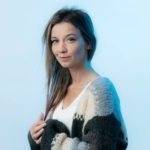 (Songwriters: Andreas Gjone, Camilla North, Elsbeth Rehder, Torgeir Ryssevik and Maria Solheim)
With six albums behind her, 38-year-old Maria is not unknown to the Norwegians TV viewers. Her first album was released in 2001, and she is currently working on her 7th which is to be released later this year. She has performed for the Norwegian royal family several times: With the baptism and the confirmation of Princess Ingrid Alexandra, and in 2008, she was a part of Crown Princess Mette Marit's hymn record 'Sorgen Og Gleden' (The sorrow and the joy).
She has been submitting songs for Melodi Grand Prix the past few years, but this is her first participation.
Daniel Owen – Psycho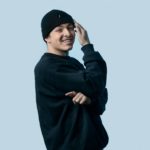 (Songwriters: Daniel Elmrhari, Paria Ahmadzade, Marius Hongve, Henrik Høven, Patrick Brizard, Jørgen Troøyen, Leif Inge Fosen and Marcus Nilsen Ulstad)
21-year-old Daniel Johansen Elmrhari grew up with dancing being his passion. Later, music was added, and now he is working towards making that his future. At the age of 11, he won the TV talent show 'Norske Talenter' and in 2015, he released his first single. He has co-written his Melodi Grand Prix entry Psycho himself.  It's about how one can act like a psycho when being in love and over-thinking various scenarios.
Ketil Stokkan – My Life Is OK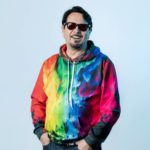 (Songwriter: Ketil Stokkan)
He doesn't need much introduction to established Eurovision fans, 64-year-old Ketil Stokkan. He represented Norway back in 1986 with Romeo and again four years later with Brandenburger Tor in 1990. This is Ketil's fourth Melodi Grand Prix participation as before his two winning years, he came second in 1983. He became known back in the late 1970s with the band ZOO. Nowadays him and his band Funky Ducks are still touring next to Ketil's regular job as a teacher.
As reason for coming back to Melodi Grand Prix after all those years, he says 'I wasn't planning to take part again, but right now, this is the only place to show yourself. I feel humble being selected through 1000 submitted songs'.
The winner of this heat will join the 7 acts already qualified for this year's Norwegian final. This is six pre-qualified acts and the winner of the first heat.
One of the pre-qualified acts is 2019 Norwegian participant KEiiNO. In the video below, you can watch our interview with them after the release of their 2021 entry Monument: