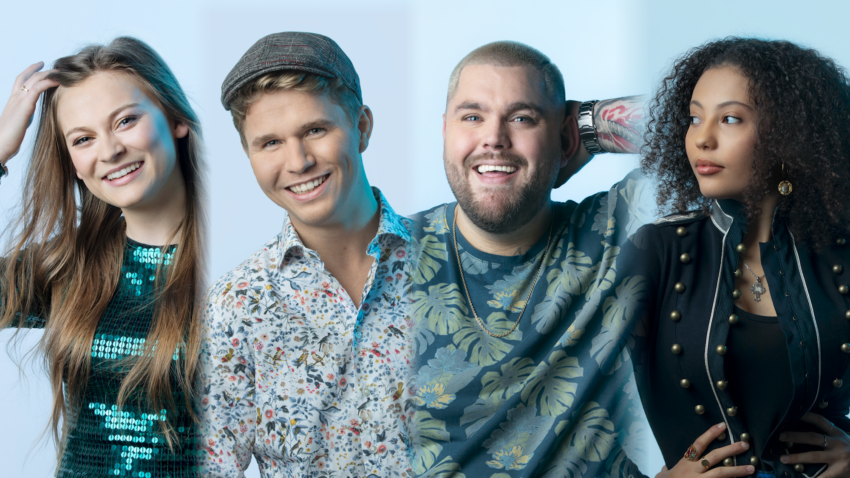 After two exciting heats, a third one is coming this Saturday. Today, the four participants competing were presented. This time, it was without any of the major surprises for Eurovision fans.
A week ago, the Norwegian broadcaster pulled their double Eurovision participant from 1986 and 1990 out of the hat. Not many had seen Ketil Stokkan as a participant again. Question before today's press conference was therefore: Would we get such a nice surprise once again?
The four competing in the third Melodi Grand Prix heat on Saturday the 30th are:
Dinaye – Own Yourself
Big Daddy Karsten – Smile
Emmy – Witch Woods
Ole Hartz – Vi Er Norge
Links to the songs can be found on NRK's website. Once a winner has been found, he or she will head straight to the final on the 20th of February.
Norway in the Eurovision Song Contest
With three Eurovision victories, Norway is on track with fellow Scandinavian neighbour Denmark, although both countries are three behind Sweden. Norway first won in 1985, the year after Sweden's second win. Bobbysocks' La Det Swinge has since become a classic hit, which most fans can sing a long to. Ten years later, Secret Garden gave Norway their second win with the song Nocturne, which only contained 24 words, and the rest was instrumental, mainly violin. In 2009, Norway would once again bring the violin to Eurovision – and win by no other than Rybak.
Since the last Norwegian victory, by Alexander Rybak in 2009, Norway have scored rather decent in Eurovision. Stella Mwangi (2011) and Agnete (2016) both failed to reach the final, but of the remaining six entries that did make it, four of them ended in top 10.