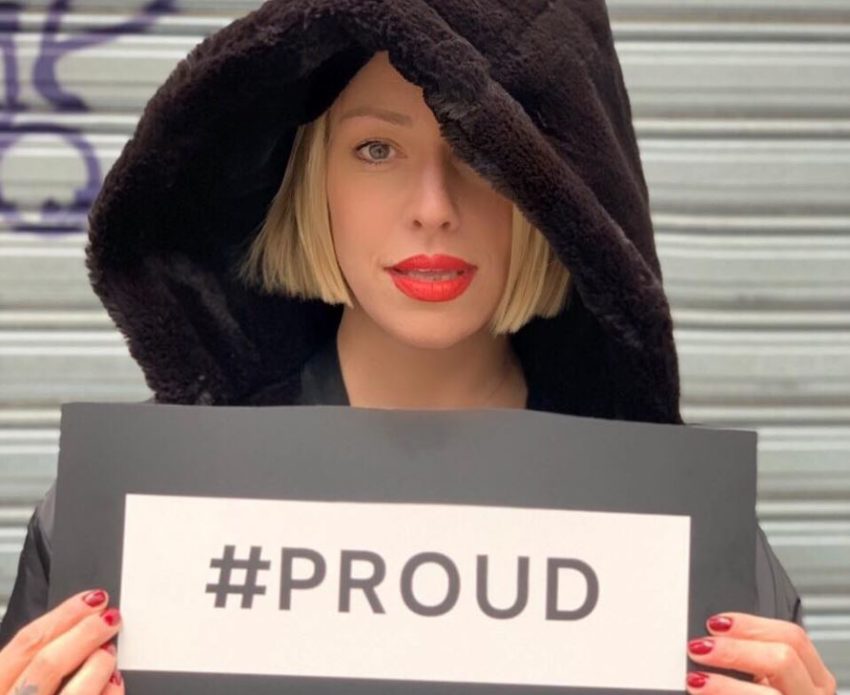 Today, Tamara's entry for the 2019 Eurovision Song Contest was released. The song is titled "Proud" and it will be the fourth experience experience for Tamara – but first time as a solo artist.
Back in 2004, Tamara Todevska was backing vocalist for Toše Proeski at the Eurovision Song Contest. Four years later, she returned to the contest as part of a trio together with Rade Vrchakovski and Adrian Gaxha. In 2014, she provided backing vocals for her sister Tijana Dapčević at the contest in Copenhagen, Denmark.
In 2018, Tamara returns to the Eurovision Song Contest for a fourth time – but for the first time all attention is on her as a solo artist. She was presented back in January being internally selected. We had to wait until today to hear the song which is titled Proud. It was originally scheduled for release Monday the 4th, but was postponed to today for release on International Women Day. Listen to it in the video below.
Back in December, Tamara gave birth to her second child – a little boy, so in Tel Aviv she is likely to have small children with her.
North Macedonia at the Eurovision Song Contest
A pre-selection kept North Macedonia (recently changed name from FYR Macedonia) away from their intended debut in 1996. As they withdrew for the 97′ contest, it wasn't until 1998 we saw Vlado Janevski as the first representative for an independent North Macedonia. Up until 2014, the country would take part ever second year only.
Late Toše Proeski represented North Macedonia at the 2004 Eurovision Song Contest, he came 14th in the final and since that, the country has been a regular participant, despite quite poor results recently.
In 2006, Elena Risteska ended 12th with the song Ninanajna. That is to date the country's best result at the Eurovision Song Contest.
From 2008 and up, North Macedonia only reached the final once, that was by Kaliopi and her song Crno I Belo in 2012. Last year, Eye Cue finished 18th and second to last in their semi-final with the entry Lost And Found.