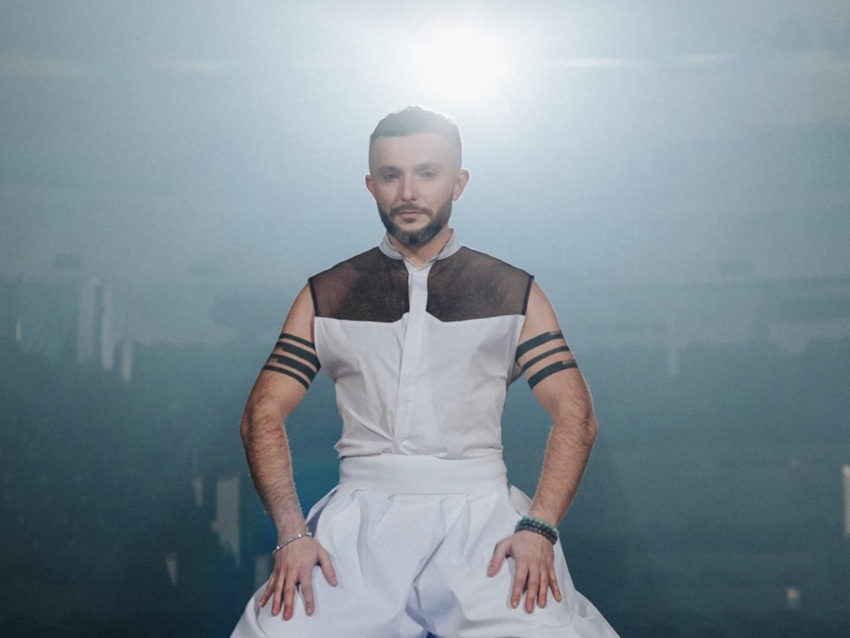 Today, Vasil and North Macedonian Television (MRT) released their Eurovision Song Contest entry for 2021. It is called 'Here I Stand'.
Vasil should have represented North Macedonia at the Eurovision Song Contest 2020 with the song You. Unfortunately the contest was cancelled due to COVID-19.
On 20th of January 2021 North Macedonian television confirmed that Vasil would return again, for this year. ThIs time he will sing, Here I Stand.
North Macedonia will participate in the first half of the first semi-final on the 18th of May 2021.
Vasil – a brief biography
Vasil was born on the 2nd of November 1984 in Strumica. Vasil was discovered by a music producer singing in the streets.
He found popularity in North Macedonia as a child star. Due to the Kosovo war, Vasil moved to Chicago in 1997. He became a backing vocalist for lots of singers including Céline Dion. He later moved to Canada for 10 years before returning to North Macedonia in 2018.
Vasil was a backing singer for the North Macedonian entry, Proud in 2019.
North Macedonia at the Eurovision Song Contest
North Macedonia made their debut in 1998, with Vlado Janevski and Ne zori, zoro.
They didn't get off to a good start failing to reach the Top 10 on the first six occasions.
The near best they reached was two 14th positions in 2004 and 2007 with the late, Toše Proeski and Life and Karolina with Mojot svetl In 2006, Elena Risteska did best that decade by coming 12th with Ninanajna.
Worse was to follow when they failed to qualify to the final four more times,from 2008-2011.
In 2012, they managed 13th place, with Kaliopi and Crno I Belo. Alas there followed six more non-qualifications. In 2019, they gained their best placing, by reaching seventh please with Proud by Tamara Todevska.