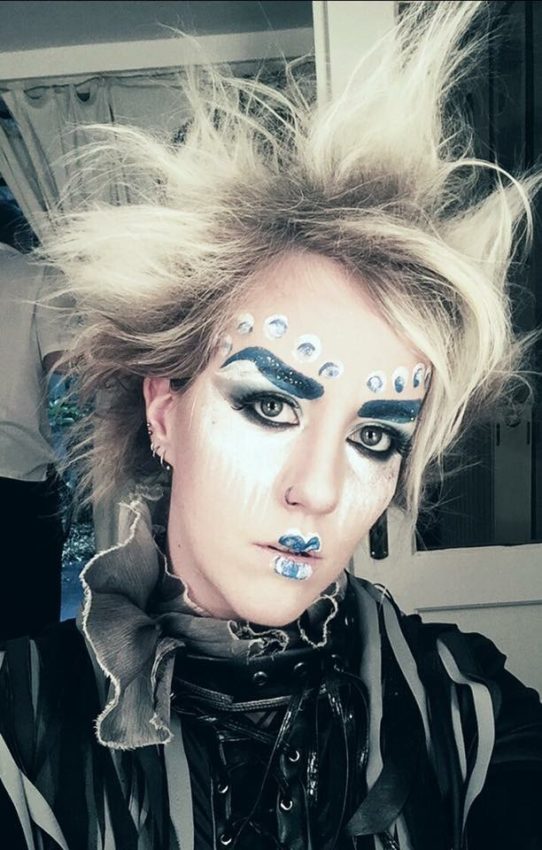 Nina Kraljić, who represented Croatia in the Eurovision Song Contest in Stockholm last year, has released a new video for her song Vir (Vortex) today. This song is to find on Nina's debut album Samo (Only), which was released in September 2016.
Vir is written by the well-know songwriter duo Ines Prajo and Arjana Kunštek, who also wrote this year's Croatian Eurovision entry My Friend. They also wrote Bosnia and Herzegovina's 2003 entry Ne Brini, which was performed by Mija Martina in 2003.
Arjana Kunštek defines Vir as a very important song, which describes the present time where wars and environmental disasters predominate. It is also a song about people of today, who are fighting these problems while they are living on the edge. According to Kunštek the song was written very fast – during an afternoon, while the writing team was enjoying coffee.
The video for the song is made by Krešimir Čizmek. Besides Nina, her dancers Martina Ivanković and Dino Baksa also appear in the video. About the video Nina said that she in a symbolic way has tried to express the fight between a girl and her subconsciousness. Nina is telling the girl's story while sitting above her in the attic. Gradually the fight gets more intense, which is reflected by Nina's expressions. Nina implies that she has used her personal experience while shooting the video for Vir, as she said that the transfer of the art is possible only if you apply your own experiences.
Lyrics
Here are the English lyrics for Vir:
Vortex
Ha-ha it's so quiet
Ha.ha look how quiet
A picture is a word
For a long time
Ha-ha it's so quiet
Ha-ha look how quiet
Uncracked ice
Endlessly
Someone is closing a world to us
Full of secrets
We are looking for hidden zeal
in darkness
You and me
Na-na-nai
Dance on wire
You and me
Na-na-nai
Outside the rules
And without a voice
We are a loud vortex in waters!!!
Ha-ha it's so quiet
Ha-ha look how quiet
Silence again
(is) spinning
Ha-ha it's so silent
Ha-ha look how silent
Everything again
Is under veil
Someone is closing a world to us
You and me
Na-na-nai
Bellow you can watch the video for Vir