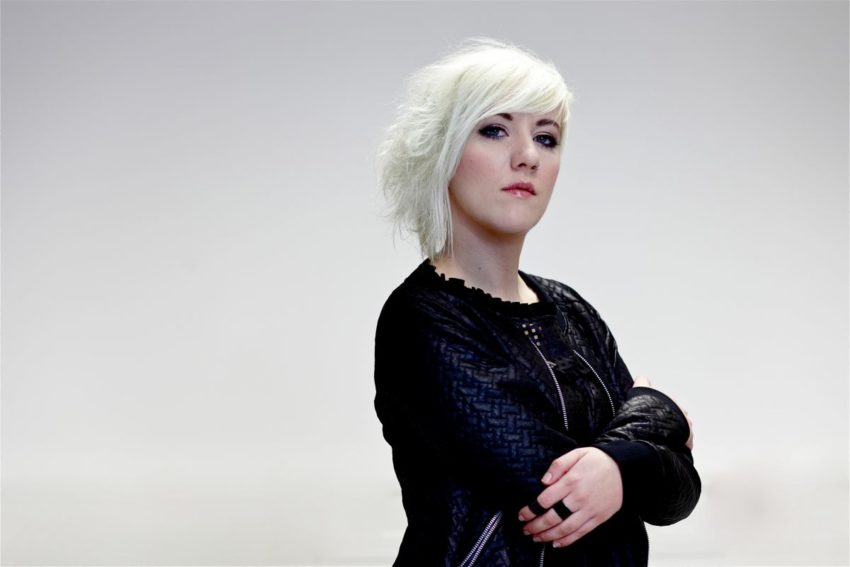 2016 Croatian Eurovision representative Nina Kraljić is back with a new single "Mi", which translates to "We" in English. It is an atmospheric song with a strong message.
In a press release, Nina Kraljić describes her new track Mi as a song that tells a story about a universal connection between all of us. It aims to remove the differences and create a feeling of calmness in the general atmosphere of unrest, which we often feel. The song is also telling us, that we are never alone, and that every and each of us has his own individuality and distinctiveness.
Mi is written by Ines Prajo and Arjana Kunštek, who co-wrote the Croatian Eurovision entry My Friend back in 2017. They also wrote Bosnia and Herzegovina's entry Ne Brini, which Mija Martina performed at the 2003 Eurovision Song Contest.
The video was filmed during Nina's concert in Tvornica kulture (Culture Factory) in Zagreb, where she was accompanied by a children dance squad "Zagrepčanke i dečki".
Nina was very happy about her collaboration with the children dance squad:
Children represent the truth, connection with yourself, playfulness and emotions – something we always try to maintain. That's the reason why we invited them to sing the chorus together with us. In this way I got fulfilled one of my big wishes to sing together with the beautiful children, who can teach us many things.

Furthermore we made an arrangement where simplicity and purity are placed in the foreground. The song Mi causes a very emotional reaction inside me, not only because of it's deep simplicity, but also because it shows our beautiful guests and the beautiful atmosphere that spreads love and connection in the best possible way.
Back in 2016 Nina Kraljić managed to qualify her country for the final for the first time in six years, after Croatia failed to reach the final for four years in succession (2010–13), before withdrawing from the contest in 2014 and 2015.
In the video below, you can watch Nina's latest track Mi