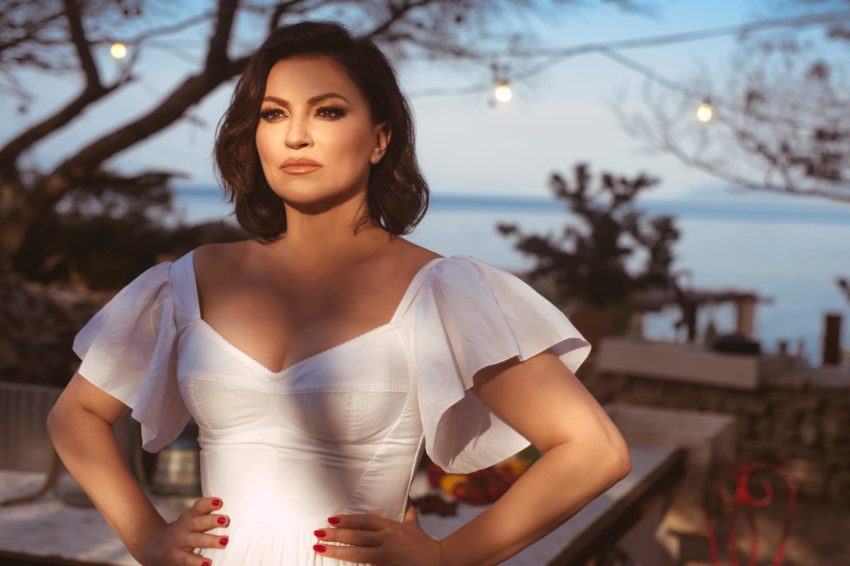 Nina Badrić, who represented Croatia at 2012 Eurovision Song Contest, has recently released a new song "Volim, Te Volim". It is a classic ballad that praises the eternal love.
During the period from 1993 to 2003, Nina Badrić attempted to win the Croatian national selection for the Eurovision Song Contest, Dora, four times –  with no success. Back in 2012, she finally managed to step on the Eurovision stage as she was internally chosen to represent her country. Unfortunately Nina failed to qualify for the final. Her entry Nebo finished 12th in the second semi-final.
Since Eurovision, Nina launched a number of singles that received positive reviews in the public. Her latest song Volim Te, Volim, which translates to I Love You, I do, is her first release since 2018. It is an ode to love – a typical Nina-love ballad, where she glorifies love as the foundation of a strong and everlasting relationship. The atmosphere is emotional and romantic and Nina's soft vocal matches it perfectly.
Nina wrote lyrics and music herself for Volim Te, Volim. Darijo Radusin has directed the video, which was filmed on the beautiful Croatian island Hvar. Nina's partner in the video is the Croatian actor Slavko Sobin.
I wrote this song four years ago, so it was kept in a drawer until now. I felt that this was the right time for the people to hear it, after my previous singles Dani I Godine (Days And Years) and Rekao Si (You Told Me). Slavko Sobin was perfectly casted for the video as he contains those emotions and the warmth that were needed for the story, which this song describes. It is a story about an everlasting love with a happy ending.
Nina Badrić
Below you can watch Nina Badrić's new video: