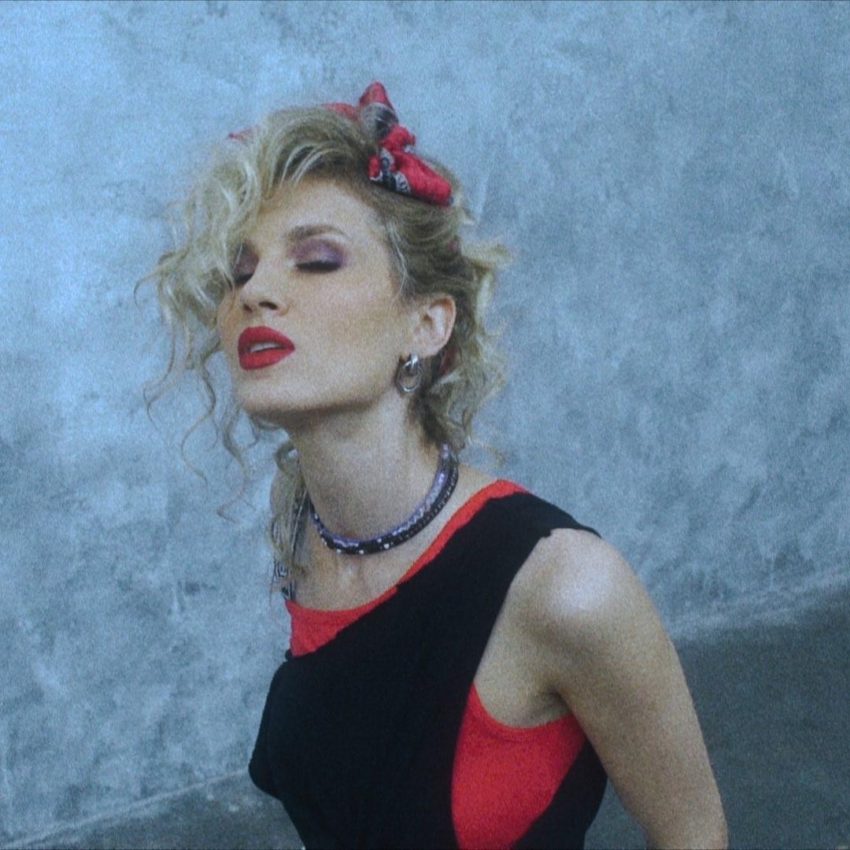 Nevena Božović, who previously represented Serbia in the Eurovision Song Contest on several occasions, has launched a new song titled "Ljubav U Bojama". The song shows Nevena in a totally different style than we are used to, as she finds inspiration in the classic synth-pop music from the 80's.
We all know that Nevena Božović is a great performer of love ballads with reference to her latest two releases, which includes Eurovision entry Kruna (2019) and Nestajem S Vetrom (2020). But on her brand new song Ljubav U Bojama, which translates to 'Love In Colours', Nevena proves that she can sing upbeat tempo songs too.
Ljubav U Bojama has references to the popular music back in the 80's both musically and visually. In the official video for the song, Nevena looks pretty much like Madonna in the early days of her career. The music content is dominated by synth-pop vibes which were characteristic for the 80's. Actually, Nevena's latest release follow up closely the revival of the 80's on today's music scene with The Weeknd (Blinding Lights) and Dua Lipa (Physical) as the best representatives of this trend.
The new single is written and composed by Nevena herself. She is also singing the backing vocals. Boris Krstajić has produced the song.
Nevena Božović in the Eurovision Song Contest
Back in 2013, Nevena participated in the contest as a member of the girl band "Moje 3". They performed the song Ljubav Je Svuda in the first semi-final and finished eleventh, missing out on the final by six points. Moje 3 did manage to win Barbara Dex Award, which means worst dressed act.
Since they didn't qualify for the final, Serbia decided to take a one-year break from the contest.
In 2019, Nevena won the national final Beovizija with the song Kruna. In Tel Aviv, televoters placed her in 13th spot, while the jurors ranked her 19th, which meant she won 18th place overall with 89 points.
Nevena also participated in the 2007 Junior Eurovision Song contest. She finished 3rd, making that Serbia's best result in the contest to date.
You can listen to Ljubav U Bojama in the video below: