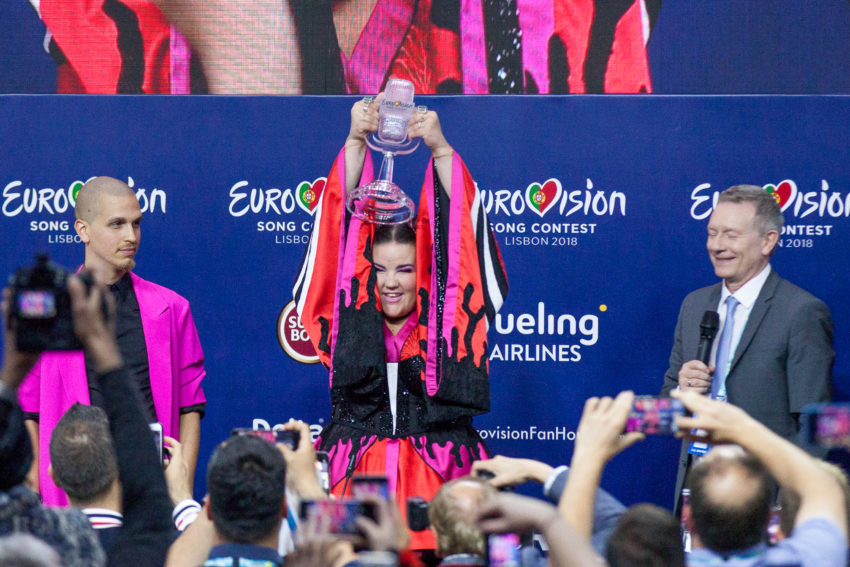 Half of the 2018 finalists made it to the Global iTunes chart. Netta is leading the way as she entered Top 10. Close behind we find Eleni Foureira, Michael Schulte, Rasmussen and Cesar Sampson.
Netta has dominated Europe, and now she has the world in her sights. This year's winning song from Israel has today entered the top 10 on the Global iTunes chart. She has entered the chart ahead of worldwide stars Charlie Puth, Justin Timberlake and Drake.
Placing the highest, Netta however is not the only contestant from this year's Eurovision Song Contest to enter the global chart. Eleni Foureira, this year's runner up has placed just four positions away from Netta and is sitting in at #14.
Germany's Michael Schulte is placed in 20th position, Denmark's Rasmussen at #25 while Austria's Cesar Sampson is close by at #26.
Some of the other Eurovision contestants making the global iTunes chart are:
Benjamin Ingrosso (Sweden) #41
Mikolas Josef (Czech Republic) #42
Jessica Mauboy (Australia) #50
SuRie (United KIngdom) #71
Madame Monsieur (France) #72
Ryan O'Shaughnessy (Ireland) #81
Alexander Rybak (Norway) #91
Waylon (Netherlands) #97
Salvador Sobral's Amar Pelos Dos has climbed up to #153 following his performance as interval act in the Grand Final.
Netta was in third place after the jury vote with 212 points, But won the televote with 317 points, giving her overall first place with a combined score of 529 points.
You can watch Netta rehearsing her winning song below