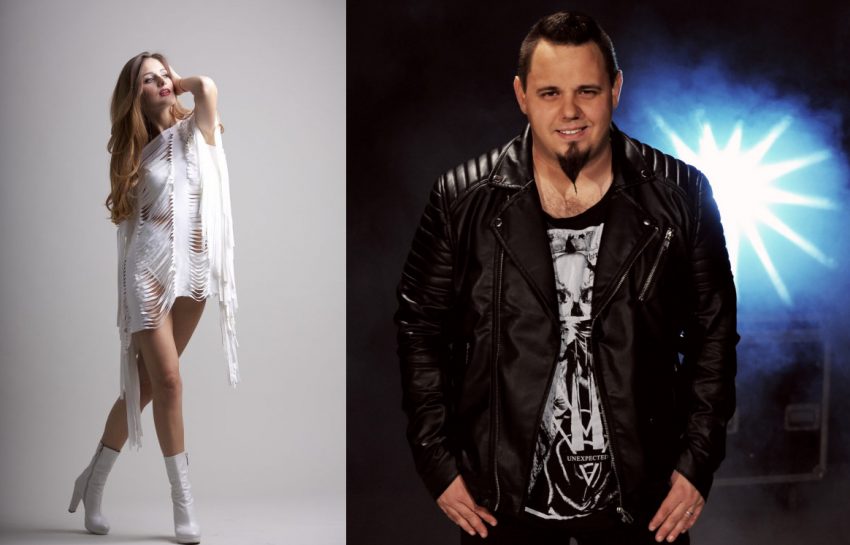 The Moldovian broadcaster offered Romania's 2016 disqualified representative Ovidiu Anton to compete together with their hopeful Lidia Isac at the 2016 Eurovision Song Contest in Stockholm with just one week until rehearsal starts.
Friday's breaking news of Romania's 2016 disqualification has been a big shock for Eurovision fans all over Europe. Due to high debts, the Romanian broadcaster TVR was excluded from all EBU member services, which included being able to take part in the Eurovision Song Contest. Now, the Moldovan broadcaster M1 has tried to save the Eurovision experience for Romania's Ovidiu Anton by proposing him that they make the Moldovian entry into a duet between Lidia Isac and him.
According to an official document, the broadcaster believed in the plans of making Falling Stars a duet between the two singers.
http://diez.md/wp-content/uploads/2016/04/Scrisoare_sustinereTVR-ESC.jpg
The broadcaster "Moldova 1" would like to express its regret concerning the circumstances of Romania's elimination from the Eurovision Song Contest. […]

At the same time we would like to offer a cooperation between our two countries and further invite Ovidiu Anton to perform on the Eurovision stage together with the Moldovan representative Lidia Isac. For sure the two singers could form an excellent duet within the performance of the song Falling Stars in the first semi-final of the contest on the 10th of May. […]
Romania's representative Ovidiu Anton showed a thankful attitude towards the Moldovian proposal, but also mentioned that he can't accept the offer of the neighbour country, declaring the following on social media:
I would like to thank our brothers from Moldova very much. Your gesture is incredibly generous and unique.
I know how much energy and work is behind a Eurovision participation. Therefore I can't risk to put Lidia Isac's work in danger or to possibly harm her performance. Her song is very beautiful and it fits to her voice perfectly. I really wished to be on stage but I can't assume the risk to put all of Lidia's work in danger.
At the same time I would like to sing my song Moment Of Silence in Stockholm for all of you in Stockholm, Romanians, Moldovans, and all Eurovision fans in general.


Best of luck and success Lidia, it's your time to shine. Thank you very much for your generous offer.
I will never forget that.

Ovidiu Anton
It further remains doubtful if this would even have been possible with the rehearsals starting in Stockholm in less than a week, on Monday the 2nd of May. First the Swedish producers would have to decide if they think they could cope with this late change, and should they approve it would then be up to the European Broadcasting Union if they would allow it.
Below you can check out Lidia Isac's live performance during Amsterdam's Eurovision In Concert. Would this entry work for two vocalists as well?