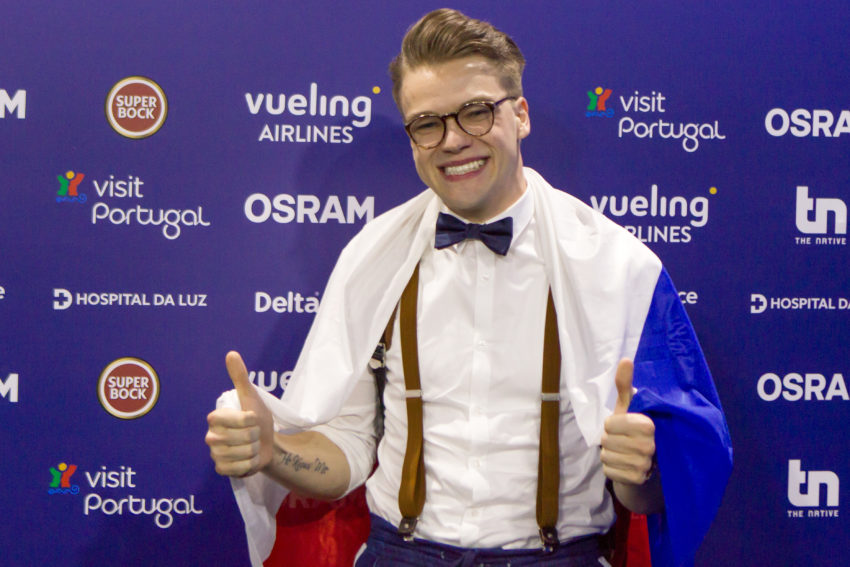 At the Greek MAD Video Music Awards, Mikolas Josef will be in Athens to perform together with well known former Greek national finalist Tamta. They will be singing Mikolas' Eurovision entry, which secured Czech Republic their best Eurovision result ever.
A few weeks ago, a Greek journalist shared in a TV programme in Greece, Sti Folia Tou Koukou, information about a possible Eurovision collaboration at the annual Video Music Awards powered by MAD Channel.
Now it's official. Tamta, who took part in the Greek national final back in 2007, and Mikolas Josef, who enjoyed massive success with his hit Lie To Me a few weeks ago in Lisbon, are going to sing together at the biggest musical event in Greece, the MAD Video Music Awards.
People from the production of the show approached Mikolas right after Eurovision and the singer said yes. Mikolas officially announced his participation in the show on Instagram. According to Infe Greece, Tamta will be his partner for the duet of Lie To Me. The two artists are going to perform it on the 27th of June in Athens in front of an expected big crowd
Tamta is a famous Greek singer with Georgian origin, as she was born in Tsiblisi. She introduced herself to the Greek audience in the talent show Greek Idol, fifteen years ago, where she came second. Four years later, she tried to represent the country in Eurovision with the song With Love. She is now an established well known name in Greece.
At the show, Tamta will also perform her new single Arhes Kalokairiou (Start Of Summer) whereas it is unknown how else Mikolas will entertain.
Mikolas came 6th at the 2018 Eurovision Song Contest. That was the best result ever achieved for the Czech Republic at the contest whose final they have only reached twice. In the video below you can see him perform his Lie To Me at the 2018 Eurovision In Concert in Amsterdam, the Netherlands.