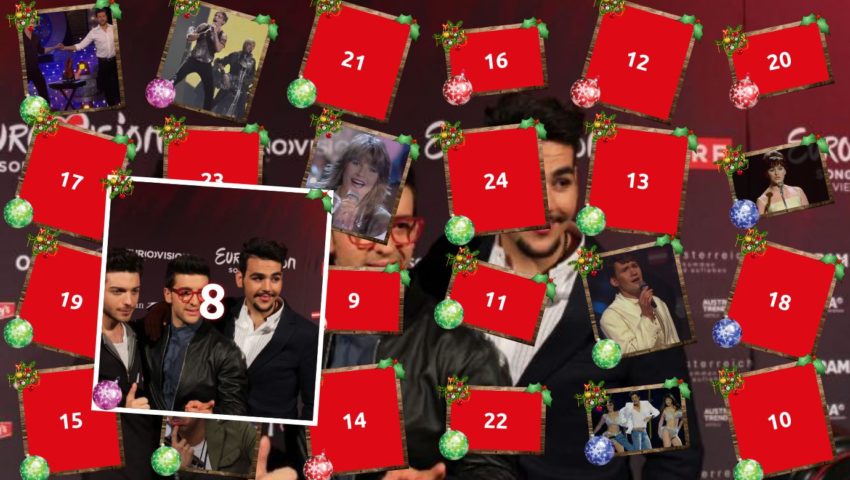 Warm up to Christmas by listening to the beautiful carols performed by Eurovision artists. Each day until Christmas features a new act giving their version of a Christmas song. As 8th, we listen to a medley from Italian Il Volo.
At the Eurovision Song Contest in 2015, Italy was represented by the operatic pop trio Il Volo. With the song Grande Amore, the three men pulled home a third place. 
Today's advent calendar entry is a Christmas medley containing internationally well known songs like Jingle Bell Rock, Let It Snow and It's The Most Wonderful Time Of Year.