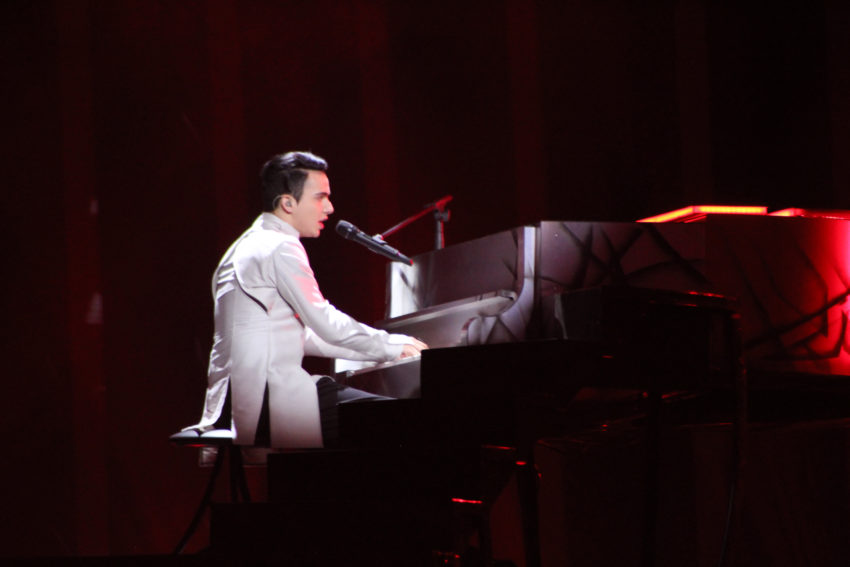 Ukrainian singer MELOVIN, who took part at 2018 Eurovision Song Contest in Lisbon last year, has just launched a new track titled "Ti". It is a modern pop song about love, passion and obsession.
MELOVIN became famous in Ukraine back in 2015-2016, when he won the sixth edition of X-Factor in his home country. In 2018 he represented Ukraine at the Eurovision Song Contest with the song Under The Ladder, finishing 17th in the final. After Eurovision, MELOVIN released the singles That's Your Role, Z toboyu, zi mnoyu, i hodi (З тобою, зі мною, і годі) and Chudova Mytʹ (Чудова Мить).
Ti, which translates to You, is a contemporary and upbeat tempo song, which mixes pop, rock, soul and funky music. He penned the new song himself and is singing about unhappy love – about a person, who he is obsessed with, but who unfortunately doesn't notice him at all.
In the video to the song Ti, the main female role is played by "Queen of Ukraine 2018" – model Yana Laurinaityte. MELOVIN himself appears in the form of card shark. The video, which was filmed in late June in Kiev, is made by the same team that worked on the video for Under The Ladder – Catherine Small and Taras Golubkov.
On his Instagram profile, MELOVIN announced less than a week ago, that his new album Octopus will be released on the 20th of October. While waiting, you can watch his latest video for Ti in the link below: