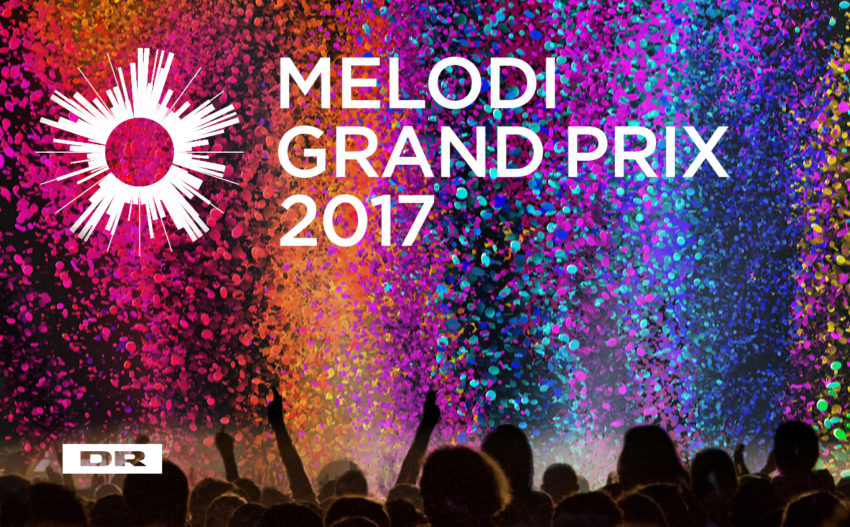 Things have been surprisingly quiet in Denmark. No leaks, and not even a few names have circled as rumours – until today. Three names, of which two are former X-Factor winners, are now mentioned as participants for the 2017 Danish Melodi Grand Prix final.
Last year the Danish songs leaked as streaming service Spotify accidentally released them by writing 2015 instead of 2016 in their system. In 2015 record company Sony sent out the CD's too soon. Other years, the tabloid media have been quite good in picking up on at least half of the participants. This year however things have been rather quiet since broadcaster DR back in September told that they received a record number of 982 potential entries. That number has now been cut down to expected six or seven songs that will take place in the national final along with three or four songs from specially invited singers or songwriters.
Danish tabloid media "Tæt På" now named two of the participants in the Danish national final which will take place on the 25th of February in Herning. According to the Danish Eurovision media Good Evening Europe, "Tæt På" claims in an article in their magazine today that the two former X-Factor winners Anthony (X-Factor 2014) and Thomas Ring (X-Factor 2010) are taking part.
Anthony decided to keep quiet and not reply to the media contacting him, whereas Thomas Ring denied it. He is set to release a new album the week before the Danish final, which would be a bit odd if it didn't include his Melodi Grand Prix entry, but according to DR's rules, the participants must not release the songs themselves before the national final.
While wondering about those two potential participants, a new one turned up. EuroVisionary heard Josh Lorenzen mentioned as one who will be taking part in the Danish final. On the 19th of December he posted a Facebook message saying "Looking forward to tell you the good news I am hiding". So far, he hasn't revealed what it is, so could this be his participation in the Danish national final?
There is no information from broadcaster DR about when we can expect the Melodi Grand Prix participants to be revealed.
Denmark at the 2016 Eurovision Song Contest
At the 2016 Eurovision Song Contest, Denmark was represented by the trio Lighthouse X which quite surprisingly won the Danish final over fan favourites Anja Nissen and Simone.
Lighthouse X won the Danish audience with a solid performance of the catchy pop song Soldiers Of Love. But unfortunately the rest of Europe weren't convinced and Denmark finished second to last in the semi-final only beating Switzerland.
The other Nordic countries didn't perform much better. Norway, Finland and Iceland also had to leave the competition after the semi-final. Only Sweden which as host country was guaranteed a place in the final, could defend the honour of the Nordics. Never before have the Eurovision Song Contest seen such a massacre on the Nordic countries.
In the video below you can refresh your memory of Lighthouse X and their Soldiers Of Love: