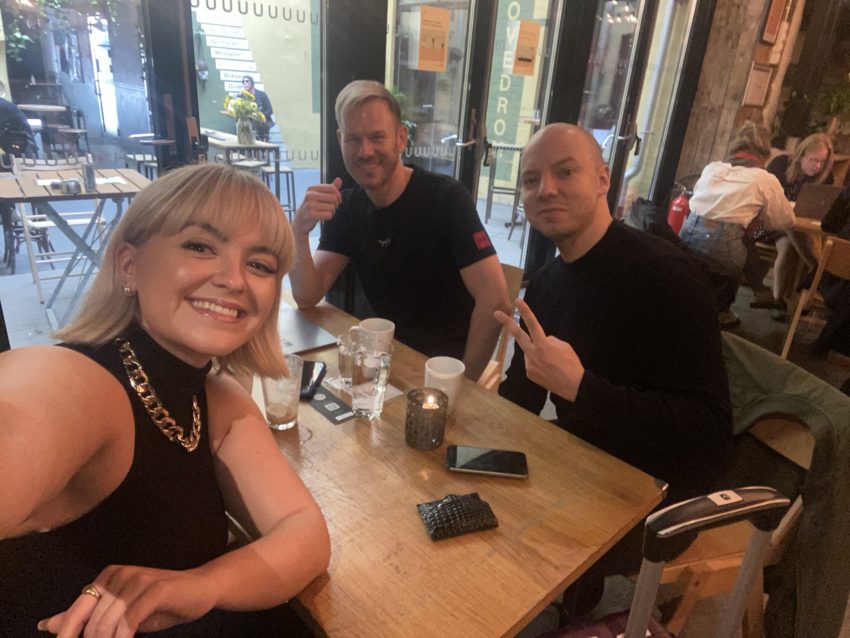 Moments ago, KEiiNO released the video for the song, Monument. This is the song that they will perform at the Norwegian Melodi Grand Prix 2021, in the hopes of representing Norway at this year's Eurovision Song Contest.
Norway will choose their entry for the Eurovision Song Contest 2021 on February 20, 2021. Twelve acts will compete, one of them being the band, KEiiNO. Their song is Monument and you can watch the video below.
The video features clips of events that have been most monumental to the group. For Fred, it is a tribute to his great grandfather who fought for the survival of the Sami culture many years ago.
Tom is holding a photo standing at the Glastonbury Festival with his husband Alex.
For Alexandra, it is a photo of Tom & Fred from Eurovision 2019, from when she joined KEiiNO, and made two new friends for a lifetime.
KEiiNO – a brief biography
KEiiNO were formed in 2018 and represented Norway at the Eurovision Song Contest 2019, with Spirit In The Sky which won the public vote.
The group comprises of Alexandra Ronan, Tom Hugo and Fred Buljo.
Since Eurovision 2019, the trio have toured all over Europe, and made a stop in Australia. They have released a dozen songs, including their latest, Monument.
On 8 May 2020, they released their debut album, OKTA, which went to number 30 in the Norwegian charts.
For your further enjoyment, here is our video of when we recently interviewed the band.