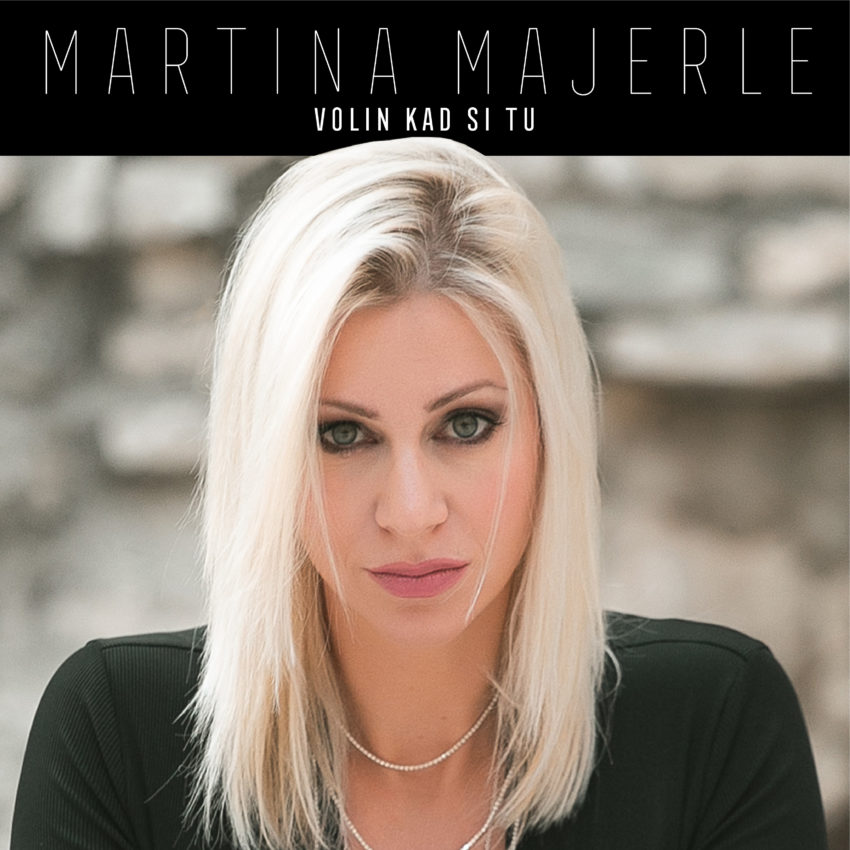 Martina Majerle, who previously represented Slovenia in the Eurovision Song Contest, has released a new song 'Volin Kad Si Tu'. It is a powerful love ballad about a timeless love of a woman.

Back in 2009 in Moscow, Martina Majerle and the string quartet Quartissimo participated in the Eurovision Song Contest with the song Love Simphony. They competed in the second semi-final, but failed to qualify for the grand final.
However this wasn't Martina's only appearance in Eurovision. She was a backing vocalist on several occasions. In 2003 with the Croatian representative Claudia Beni, in 2007 with the Slovene representative Alenka Gotar, in 2008 with the Montenegrin representative Stefan Filipović, in 2011 with the Slovene representative Maja Keuc, in 2012 with the Slovene representative Eva Boto, in 2014 with the Montenegrin representative Sergej Ćetković and in 2016 with the Croatian representative Nina Kraljić.
Martina never released a studio album, but since 2011 she has released a bunch of singles which participated in various music festivals across the region.  Now, Martina is back with a love ballad Volin Kad Si Tu (I Like When You Are Here) which first time was performed in August this year, at Večeri Dalmatinske Šansone (Evenings Of Dalmatian Chansons) – an annual anmusic festival which take place in Šibenik.
The song I performed with is a powerful pop ballad in the Italian style. The melody, signed by Duško Rapotec-Ute, won me over on first listening. I was especially touched by the wonderful verses of Marina Cetina, who intertwined a gentle, intimate story about the strong and timeless love of a woman. Appearing in such a competition for the first time, as well as receiving an award, is an amazing experience, so I thank the festival for making it possible for me.

Press Release from Martina Majerle
Volin Kad Si Tu is available on all digital services such as Apple Music, Spotify and Deezer.
In the video embedded, you can watch Martina's live performance of the song at Večeri Dalmatinske Šansone 2020: