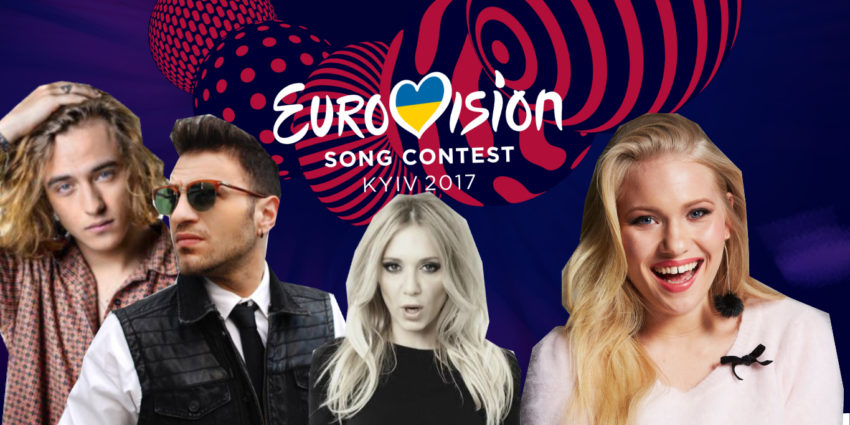 Curious to find out what this year's finalists have been doing after returning home from Kyiv? In this part three we take a look at the participants from Denmark, Cyprus, Poland, Israel, Ukraine, Germany and Spain.
We already went through most of the finalists in chapter one and two, and now it is time to close this series by the last seven finalists. These include O. Torvald who were on homefield, but also poor Manel Navarro who went through so much to get to Kyiv – and finished last.
Anja Nissen (Denmark)
Anja Nissen, Australian born to Danish parents is a singer-songwriter, dancer and actress. She won the third series of The Voice Australia 2014 and represented Denmark at the 2017 Eurovision Song Contest, with the song Where I Am. Anja Nissen finished 20th, after the year before coming second in the Danish final.
On 30th May, Anja released a new song named Empire.
Hovig (Cyprus)
Hovig Demirjian is a Cypriot singer of Armenian descent. He represented Cyprus at the 62nd Eurovision Song Contest and finished twenty-first.
He has recently toured around some of Europe, and on the 15th of September, he will release an acoustic version of his Eurovision entry Gravity.
Kasia Moś (Poland)
Katarzyna "Kasia" Moś is a Polish singer, songwriter, and dancer. She was a member of The Pussycat Dolls Burlesque Revue in 2011, and, in 2012, she came third in the third series of the Polish version of the show "Must Be The Music". She represented her country, Poland, in this year's Eurovision Song Contest, with the song Flashlight, and came twenty-second on the scoreboard.
After returning home from kyiv, Kasia has performed a lot of concerts in her home country, Poland, but not yet released any new music.
IMRI (Israel)
Imri Ziv (known as IMRI) is a singer and voice actor. He represented Israel at the Eurovision Song Contest this year in Ukraine, with the song I Feel Alive, finishing in twenty-third place. He won Israel's pre-selection HaKokhav HaBa.
He has been singing at many concerts throughout Israel, singing covers or his own songs, but no new songs have been released.
O.Torvald (Ukraine)
O.Torvald is a Ukrainian rock band, formed in 2005 in Poltava, Ukraine. They represented Ukraine on homefield at this year at the Eurovision Song Contest and finished twenty-fourth.
The band have not released any new music since the contest.
Levina (Germany)
Isabella Levina Lueen, better known as Levina, represented Germany at the Eurovision Song Contest this year and finished second to last, twenty-fifth, with the song Perfect Life.
She recently has released a new single Stop Right There.
Manel Navarro Quesada is a Spanish singer, songwriter, and guitarist. He represented Spain this year at the Eurovision Song Contest in Kyiv, Ukraine. He was one of the Top 5 automatic qualifiers for the final. Do It For Your Lover finished twenty-sixth (last).
Despite getting such a low score at the contest, he is touring around Spain.
On a radio station – Radio Tubers he sang a solo version of Despacito as he played his guitar.
In July, he released another song titled Candle. 
Others in this series
If you haven't done so, please check out chapter one and chapter two in this series.