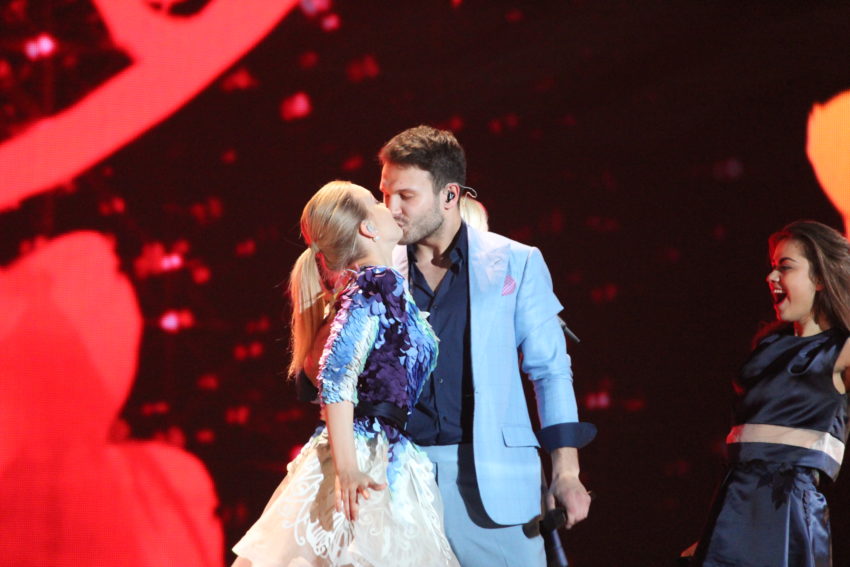 Lithuanian broadcaster LRT announces that the first heat of their national selection, Eurovizijos 2016, has been recorded and will broadcast on Saturday the 9th of January. In the running to represent the country in Stockholm in May are two former Eurovision participants.
The first show of Eurovizijos 2016 will feature all the artists who have already submitted a song to the TV company. They are Alice Way, Dovydas Petrosius, Behind The Moon, Elena Jurgaityte, Vlad Max and Petunija. Also competing will be Donny Montell who came 14th with Love Is Blind in Baku 2012 and Erica Jennings, the Irish born member of SKAMP who placed one place higher at 13th in Copenhagen 2001.
Unfortunately three of these acts will be eliminated by audience and committee vote on the first night. The following week, 8 acts will be presented under the "Newcomers" category and they will either pick a song to sing or have one chosen for them.
Broadcaster LRT reports that the singers are all very nervous, suffering from sore throats and headaches, blaming the prestige of the contest and the Lithuanian winter. It will take 9 weeks before the successor to Monika Linkyte and  Vaidas Baumila is chosen on 27th of February.
Judge for yourself if you think we will be seeing Donny again in Stockholm in the video below: