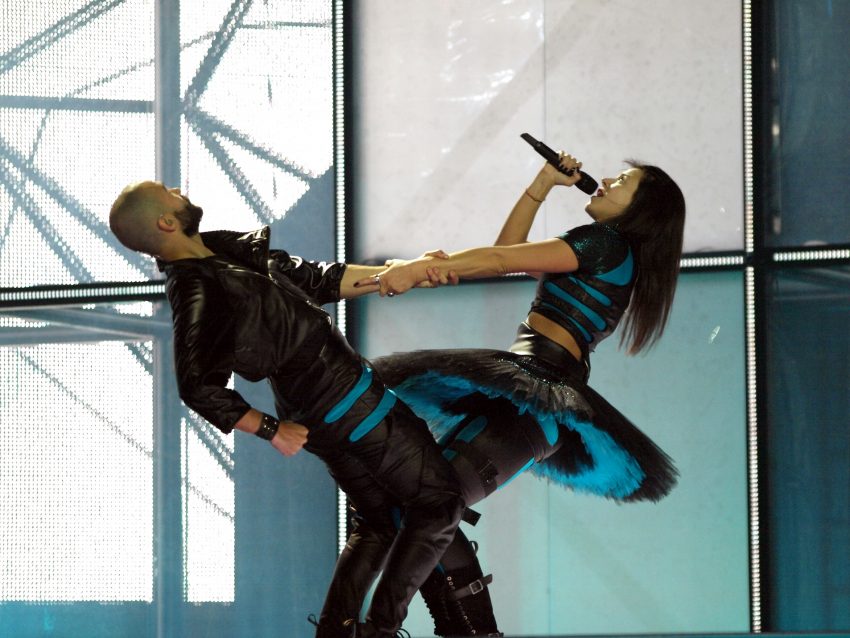 Lithuanian broadcaster published today a list of 51 names in the competition to represent the country at the 2017 Eurovision Song Contest. On the 7th of January they kick of for the long selection which will end with the final on the 11th of March.
Two previous Lithuanian entrants are aiming for a Eurovision comeback. Sasha Son, who represented Lithuania in 2009 with Love reappears in the list of the 51 names published today, as well as Vilija Mataciunaite, who called for Attention in 2014.
Many other acts who have tried before are also returning. Aistė Pilvelytė, who last year was highly fancied with the anguished ballad You Bet is coming back. She will be returning this year with the Aminata penned song I'm Like A Wolf.
Also making a return will be Mia. Mia was unfortunately beaten into second place in the Lithuanian final in 2014 and 2015. It was particularly hard for her in 2015 when Vaidas and Monika teamed up against her, to win the contest in 2015 with This Time. Mia admitted that she cried into her pillow for a long time after the news. Her song this year will be Sacrifice, which was written by the same team who did Ruta Ščiogolevaitė's United last year. United finished in third place.
Other names from previous years who will be back include Neringa Šiaudikyt, Ieva Zasimauskaitė, Milda Martinkėnaitės, Valdos Lacko, Saulenė Chlevickaitė, E.G.O and many others. The full list of all 51 names can be found at the end of the article.
The 2017 competition in Lithuania titled Eurovizijos Atranka will start on the 7th of January. All acts will compete within the first four weeks. From week 5, the acts will be judged and eliminated using public votes and an expert jury. The last six acts left standing on 11th of March will compete to represent Lithuania at Eurovision in Kyiv.
Last year in Lithuania, Donny Montell fought of all the competition to take I've Been Waiting For Tonight to Stockholm, where he finished in ninth place.
51 competitors in Eurovizijos Atranka
Golden monkeys
Otreya
Auguste Vedrickaite
Edgaras Lubys
Tadas Rimgaila & Tina
Sasha Son
Ruta Andruskeviciute
Benas Malakauskas
Audrius Petrauskas
Justin 3
Dagna Kondrataviciute
Paula Valentaite
Valdas Lacko
Monika Meciute
Rugile Daujotaite
Kotryna Juodzeviciute
Deividas Zygas
Mia
Rasa Kausiute
Lawreigna
Varjete
E.G.O.
Gabrielius Vagelis
Ieva Zasimauskaite
Vidas Bareikis
Marius Petrauskas
Milda Martinkenaite & Saulene Chlevickaite
Lolita
Fusedmarc
Erika Astrauskaite
Hit
Virgis Valuntonis
Grazvydas
Greta Zazza
Vilija Mataciunaite
Dovydas Petrosius
Streles
Alanas Chosnau
Valerija Iljinaite
Ruslanas Kirilkinas
Vlad Max
Queens Of Roses
Evaldas Vaikasas
Elvina Milkauskaite
Aiste Pilvelyte
Julija Jegorova
Audrius Janonis
Soliaris
Rasa Vastakaite-Shiny Raia
Neringa Siaudikyte