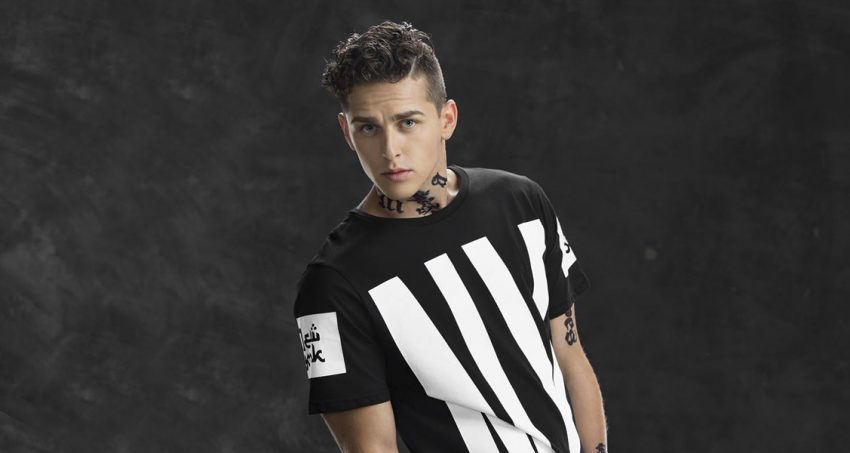 Last night a concert was shown on Lithuanian TV for fans to help contribute to the costs of sending Donny Montell to Stockholm to participate in this years Eurovision Song Contest. 10.000 euros have so far been raised.
The concert "Let's Be Together" was explicitly held to raise funds to help Lithuania's bid to win this year's contest. In total more then 10.000 euros were pledged. However if you feel that is not enough money, you can head right over to the LRT site where the bank account details are given, allowing you to pledge any amount of money you want. Hurry though as you only have to March 31rd to donate.
The concert was held from the Zalgirio arena in Kanuas, which can hold 20000 spectators, a perfect venue should the odds go Donny's way in May. The hosts were none other than Geruta Griniūtė and Andrius Rozickas, our charming pair from the ten week Eurovizija marathon. Also appearing were last year's entrants Monika Linkytė and Vaidas Baumila.
As well as a spectacular concert by the man himself, which was recorded the previous Saturday, Donny contributed a specially prepared video showing clips of his preparation towards the contest in May followed by clips of Donny already in Stockholm checking out the facilities, and no doubt to see where these 10000 euros will be spent. Rehearsal scenes were shown from a practice hangar in the Swedish capital.
Take the quiz below to get to know more about Donny Montell:
Do you know in which country Donny won a musical Grand Prix in 2008? This quiz will show if you know Donny Montell as much as you might think so.
Fans in Lithuania will be able to see him again in concert during 5 shows that he will host in April, including Vilnius on April 21st.
Below you can enjoy Donny's performance from the evening he won Eurovizija 2016 and wish him well in Stockholm.