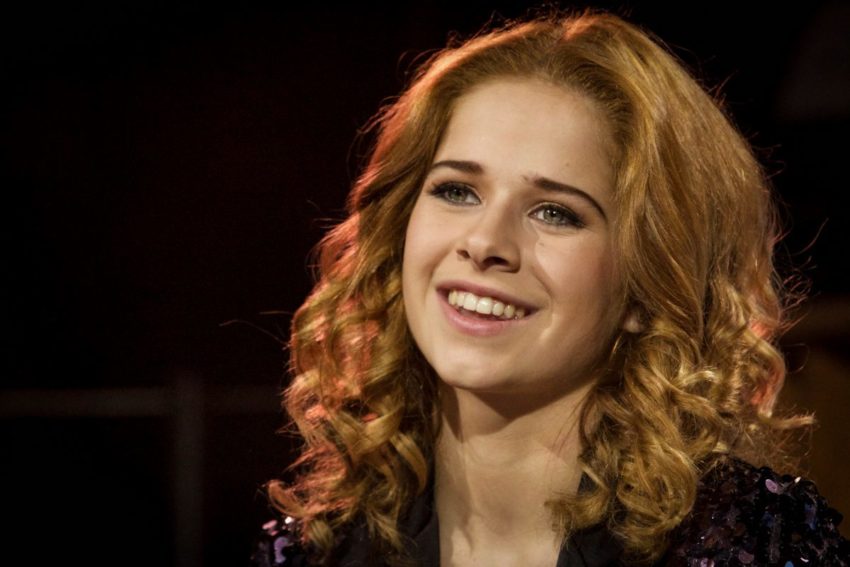 Laura Tesoro, the winner of this year's Belgium national selection, Eurosong, released the music video for her Eurovision Song Contest entry, What's The Pressure, today on the eurovision.tv website.
Following the victory at this year's Eurosong, Laura Tesoro was selected to represent Belgium at this year's Eurovision Song Contest in Stockholm.
In the music video that was just released by the official Eurovision YouTube channel, Laura channels her inner disco diva with dance moves involving a group of six other dancers. Starting off by singing a short a capella rendition of What's The Pressure, Laura then instructs to 'Hit It' as her track starts off the dance routine.
The video is shot entirely inside a studio where Laura and her dancers sing and dance to the Belgian entry and ends with Laura giving the impression that she drew a 'What's The Pressure' graffiti on the back wall.
Belgium will perform in the second half of the second semi-final on May 12th.
Check out the music video for What's The Pressure below.
Belgium in the Eurovision Song Contest
Belgium first took part in the Eurovision Song Contest in the first ever contest back in 1956. Since then, it only missed the contest three times, in 1994, 1997 and 2001, due to poor scoring in previous years.
The one and only win that Belgium managed to attain was in 1986 with Sandra Kim's J'aime La Vie.
In the last ten years, it's been highs and lows for Belgium as they only managed to reach the final three times. In 2010, they reached sixth place with Tom Dice's Me And My Guitar, thirteenth place in 2013 with Roberto Bellarosa's Love Kills and fourth place last year with Loïc Nottet's Rhythm Inside. 
Check out Loïc's performance from last year's grand final below: