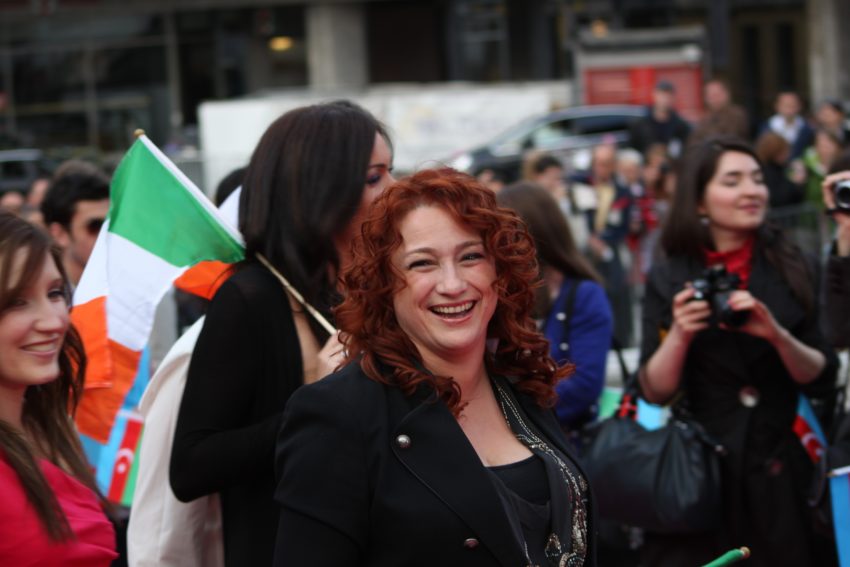 Two former Eurovision winners are among those, who decide the winner of Eurovision 2018. The list of the 215 jury members include many familiar names from the Eurovision past.
215 people from the music industry – five from each of the 43 participating countries – will cast their votes in the Semi-Finals and Grand Final of this year's contest. They decide 50 % of the result. Among singers, dj's, composers, journalists and other from the music business, we have several former Eurovision entrants.
In the Irish jury we find the Eurovision winner Niamh Kavanagh. She won on homeground with the song In your eyes back in 1993. This year she'll pick the artist to follow in her footsteps 25 years later. She is joined by another Eurovision winner, Emmelie de Forest (2013), who's got a seat in the Danish jury.
Among others we also find those in the 43 juries: Nathan Trent (Austria 2017), Bob Savenberg (Belgium 1991), Tom Dice (Belgium 2010), Laura Tesoro (Belgium 2016), Mary Roos (Germany 1972 and 1984), Aminata (Latvia 2015), Amber (Malta 2015), Cristina Scarlat (Moldova 2014), Guri Schanke (Norway 2007), Hanne Haugsand (Norway 2000), Michał Szpak (Poland 2016) and Bojana Stamenov (Serbia 2015).
Several participants from national finals across Europe have also been selected as jury members. In Portugal all five jury seats are taking by participants form this year's national final, the Festival da Canção. It includes Anabela, who represented Portugal in 1993 with the song A cidade (até ser dia)
In Denmark one of the jurymembers is Lasse Melding, who participated in the Dansk Melodi Grand Prix 2018. However, he has already been judging this year's songs on the fansite Eurovoix as a part of the Danish jury in Eurojury 2018. That might turn out to be a problem for him, as it's not allowed for jury members to speak public about how they will vote.
The individual votes from the 215 jury members will be reveled by EBU after the Grand Final is over.