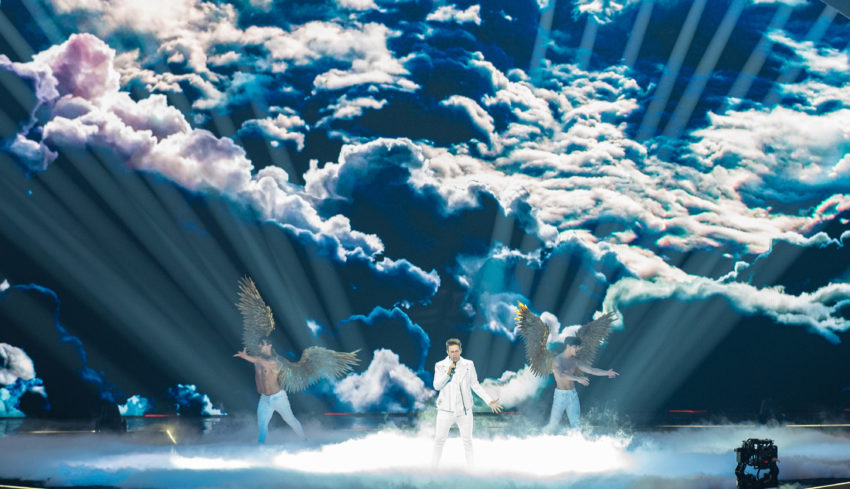 Jacques Houdek is angry. Really angry. This is due to a few Croatian media have accused him of taking advantage of Roko Blažević, who unfortunately failed to bring this country into this year's Eurovision final. 
Jacques Houdek, who back in 2017 performed My Friend and finished 13th in the final, wrote and composed this year's Croatian entry The Dream. Houdek chose 18-year-old Roko Blažević to perform his song in Tel Aviv. The two have co-worked for some time, as Houdek was Roko's mentor in the Croatian talent-show Zvijezde (Stars), where Roko came second last year.
After Croatia failed to qualify for the final in this year's contest, the Croatian web portal direktno.hr published criticizing Jacques Houdek for taking advantage of Roko. Allegedly, he spent too much time in Israel on self-promotion. They continued saying that Houdek put too much focus on himself during the Eurovision weeks, and thereby overshadowed Roko. Direktno.hr claimes, for example, that Houdek came up with too many comments and videos from Tel Aviv on his Facebook and that it was wrong of him to release the video for his new song Razgovor during the Eurovision event. Another claim is the video of Houdek singing the traditional Israeli song Katonti at the Croatian embassy in Tel Aviv. According to the portal the video directed attention away from Roko as it circulated on social media for a couple of days.
Jacques Houdek has addressed this issue on Facebook. He described all the claims as ridiculous, sad and improper. Houdek is also planing to pursue a lawsuit against those media who have criticized him. He explained that his goal in life is helping young talented artists as Roko to find their way to the Croatian music scene and that he is not afraid of rivalry, and asks if the media expected him to be invisible, and states that this Eurovision entry was a project for the two of them.
I don't know what did you expect from me? To get invisible? I am very charismatic person and yes, I have talent and I have my opinion. And I am very powerful even without trying to make an effort. I have used all these characteristics in order to promote our Roko and to serve our song and our Croatia. Because "The Dream" was our common project. Thanks to all of you, who have recognized that.
Roko Blažević didn't make any comments on the accusations against Houdek. To Croatian newspaper Slobodna Dalmacija, he however said after the missed qualification that they did their best on stage, enjoyed it and of course is sad, the viewers didn't award it.
I cannot say I am disappointed, because there is no need to be disappointed. We left our hearts on the stage and we did our best. We enjoyed it to the maximum and we are said because we haven't been awarded by the audience.
At the video below, you can watch Roko and Jacques Houdek singing My Friend (Croatia 2017) together from a press conference at the Eurovision Song Contest. Most loved it, but is this the kind of self-promotion, the Croatian media didn't like?