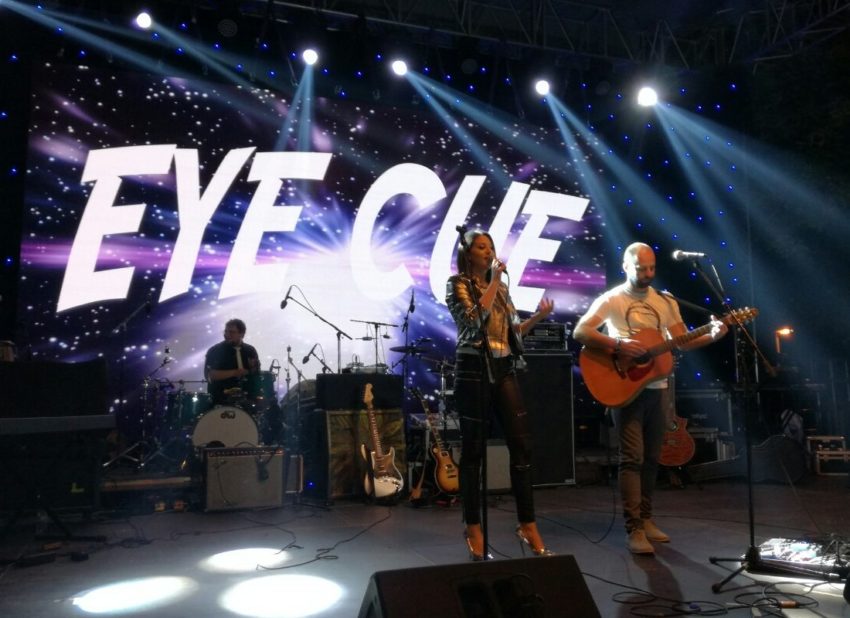 FYR Macedonia selected pop-rock band Eye Cue for the 2018 Eurovision Song Contest. They were internally selected for the contest in Lisbon out of 382 entries, by a jury of eight people. 
According to FYR Macedonia broadcaster MPT, a special jury has chosen the song that will represent FYR Macedonia at 2018 Eurovision. The broadcaster has received 382 entries and after three elimination rounds the jury ended up with 12 entries in the final round.
The jury consisting of 8 persons, who all are connected to the music scene in FYR Macedonia either as journalists or music editors, decided by a big margin, that the song Lost And Found performed by the pop-rock group Eye Cue was the best one among the finalist songs. In their statement, the jury pointed out, that the winning song contains a modern sound, excellent vocal abilities and a very remarkable refrain and lyrics.
Borjan Trajkovski, who is also one of the members of the group, has written the lyrics for Lost And Found. The other member of the group is vocalist Marija Ivanovska. Darko Dimitrov has produced the song, which will be revealed at a later date. Eye Cue has been one of the most popular bands in FYR Macedonia since they started out in 2008. They have also performed at several international festivals.
FYR Macedonia at the Eurovision Song Contest
FYR Macedonia made its debut at the Eurovision Song Contest in 1998. Since the semi-final system was introduced in the contest in 2004 they managed to qualify for the final five times.
The country's latest appearance in the final took place in 2012 in Baku, where Kaliopi performed the song Crno I Belo. They achieved its best result in Athens in 2006 as Elena Risteska finished 12th with the song Ninanajna. Last year in Kiev Jana Burčeska didn't manage to qualify her country for the big final.
In the video below you can watch one of Eye Cue's latest releases – the song titled Mojot Kral: