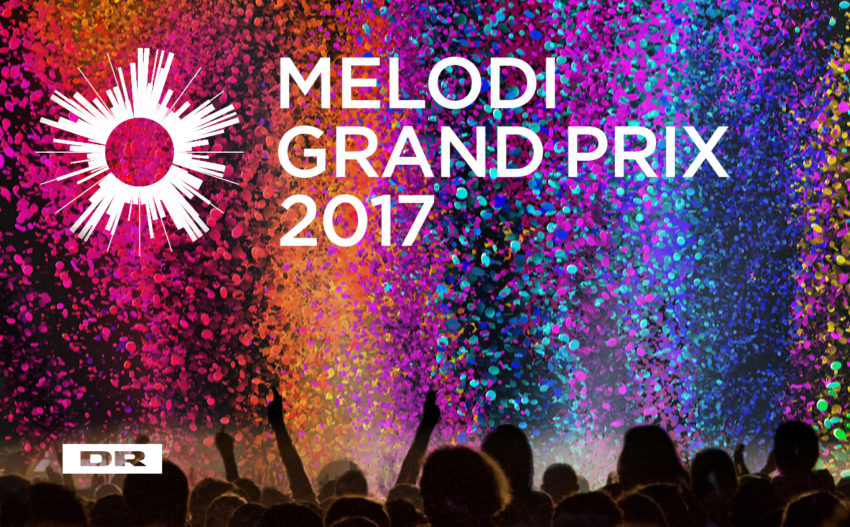 What is the message in the songs competing to represent Denmark at the 2017 Eurovision Song Contest? We take a look at what the 10 songs are about. There are songs about lies, love and being true to yourself. Read more and find out who has the strongest message.
The participants, the songwriters and the song titles are known, but the 10 songs taking part in this year's Danish Melodi Grand Prix final are not yet made available to listen to. We couldn't wait so we asked the participants what their song is about, what is the message which they will communicate out on to the Danish TV viewers on the 25th of February – and maybe also in May to the rest of Europe?
Rikke Skytte who sings song no 3, Color My World, wants us to think about that we should treat others the way we want to be treated ourselves – and that we thereby are responsible for that we have a good life surrounded by happy people who wish us well: "The song is about that you want to colour the world like you want it to look like. If you dropped a piece of yourself, you have to pick it up and colour it again so you can live on with good and happy things in your life".
It is not every year we have Eurovision songs about someone admitting that they lie, but the song Big Little Lies from Calling Mercury is something which many can relate to. For whatever reason you told a lie, which you would later like to undo had that been possible: "The song is about regretting your lies towards the one you love, and thereby a sincerely hope for forgiveness".
The 22 year old, former X-factor winner, Anthony sings a song which he can relate to. It is as he describes it is "about love and how it feels to be in love".
From René Machon, who also took part in 2015, we get a classic Eurovision theme in his song titled Warriors; love – and how we should fight for it and remember the commitment we once gave: "It is a strong love song which tells about being together for good and for worse, to fight for your marriage/relationship".
One of the tipped favourites "Living Doll" Sada Vidoo tells us that she is "hoping to take the TV viewers into a different universe". About the message in the song she says: "We are all under the same blue sky. We are all a part of the universe. No matter how we look like, and who we are, or where we come from and which languages we speak, we are all united…"
Song no 9 in the Danish final is Hurricane performed by Jeanette Bonde. Her theme reminds a bit about the Dutch 2014 entry Calm After The Storm. Be true to yourself, and believe that you will get through the tough times which life throws at us: "The song is about that you, in particular in the difficult periods of life, must remember to stand by who you are and have yourself with you all the way. At the same time, we should remember that the storm doesn't last forever and believe that we will get it through it – maybe even stronger than we were before".
The only foreigner in this year's Danish final, is Swedish Johanna Beijbom. She sings the song A.S.A.P which she told us is "about love between two human beings. It's about the feelings you get when you yearn for a person". She added that "Its a Good Feeling Song that makes you wanna get up on the dance floor and just feel the beat. You can not sit still when you hear it". It makes her happy, and she hope that she "can bring that happiness to everyone else who's listens to it".
In the video below you can watch last year's top 3, including this year's participant Anja Nissen, reveal some unexpected sides about themselves.
We reached out to all 10 participants, we didn't manage to get a comment from Ida Una, Anja Nissen and Thomas Ring.