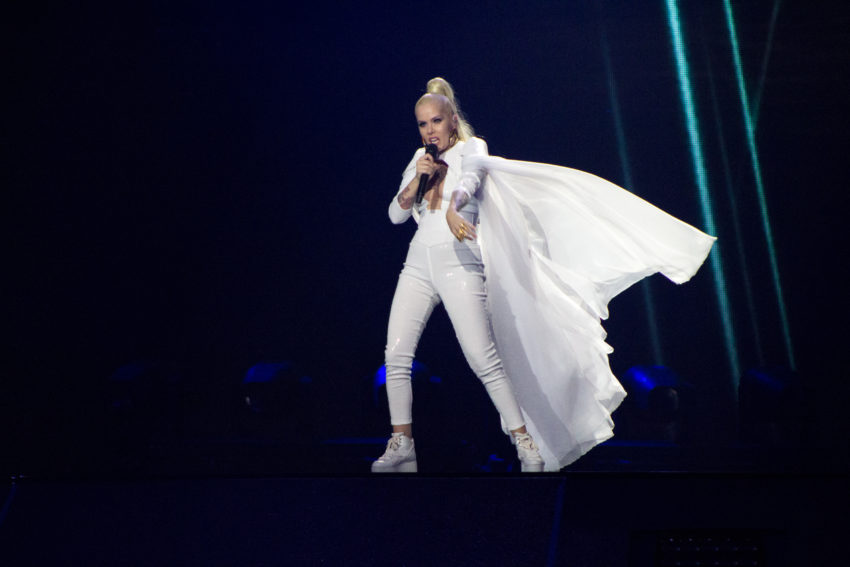 The twelve acts and song titles for Iceland's Söngvakeppnin 2018 have been released. Aron Hannes, last years third placer and Rakel Pálsdóttir, last years fifth placer are among the contenders.
The information was leaked ahead of its official time. The audio versions of the songs were also released, but taken down by the Icelandic Television company (RUV). RUV are investigating the leak which first appeared on a Russian Social media page.
They are officially available to listen to now. The Icelandic potentials this year are
Aron Hannes – Golddigger / Gold Digger
Áttan – Hér með þér / Here for You
Ari Ólafsson – Heim / Our Choice
Fókus hópurinn – Aldrei gefast upp / Battleline
Dagur Sigurðarson – Í stormi / Saviour
Stefanía Svavarsdóttir, Agnes Marinósdóttir & Regína Lilja Magnúsdóttir – Svaka stuð / Heart Attack
Þórunn Antonía – Ég mun skína / Shine
Guðmundur Þórarinsson – Litir / Colours
Þórir Geir Guðmundsson & Gyða Margrét Kristjánsdóttir – Brosa / With You
Tómas Helgi Wehmeier & Sólborg Guðbrandsdóttir – Ég og þú / Think It Through
Rakel Pálsdóttir – Óskin mín / My Wish
Heimilistónar – Kúst og fæjó
All the singers need to sing in Icelandic during the two semi-finals to be held on February 10 and 17. However they can sing in any language they wish, should they reach the March 3 final.
Iceland In The Eurovision Song Contest
Iceland celebrated 30 years at Eurovision last year. Their best results were in 2009 with Yohanna Is It True, and Selma All Out Of Love ten years earlier. Both songs finished second.
Last year Svala sang Paper but failed to make the final. You can enjoy her performance one more time below. It was filmed from three different angles so you can see actions from all sides of the stage.