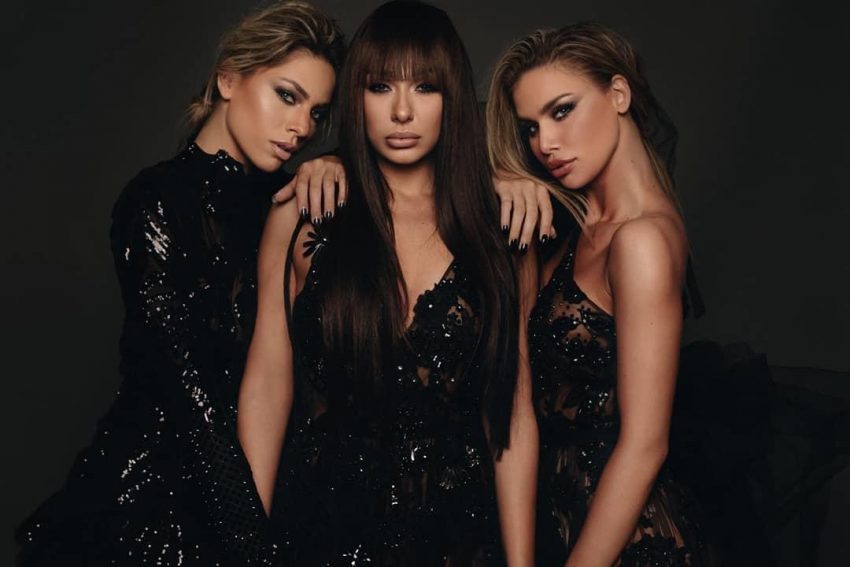 The Serbian girl band Hurricane Girls, who was chosen to represent their country at 2020 Eurovision Song Contest, has launched a new single today titled "Roll The Dice". The video for the song emphasises importance of staying home these days in order to avoid the spread of the coronavirus.
Last December, Hurricane Girls visited Los Angeles, USA, in order to record two songs for the American music market at the famous Universal Music Studio. One of these songs is Roll The Dice.
Some more or less famous names have worked together on Hurricane Girls' latest single. Bryan Todd, who composed and produced Roll The Dice, has previously cooperated with Miley Cyrus, Kelly Clarkson, Jordin Sparks, Snoop Dogg and Westlife. He also produced the song Breakthrough for the Disney original movie Lemonade Mouth – a soundtrack that reached #1 on Billboard. Adis Eminić, who wrote the lyrics, has penned two Eurovision entries before and both for Montenegro: Space (2017) and Heaven (2019). Vanessa Campagna, American singer, songwriter and producer, was also a part of the team behind Roll The Dice.
The video for Roll The Dice is made under the hashtag #StayHome. This is perhaps one of the most important hashtags to emerge from the coronavirus coverage on social media. It's encouraged for people to stay home and avoid crowded spaces in order to prevent the spread of the virus responsible for COVID-19.
Hurricane Girls was formed back in 2017. The band consists of Sanja Vučić, Ivana Nikolić and Ksenija Knežević. Sanja represented Serbia at 2016 Eurovision, as a member of band ZAA, with the song Goodbye (Shelter). Ksenija is the daughter of another Eurovision contestant from the past – Montenegro's 2015 singer Knez. She previously took part in Beovizija back in 2013 with the song Magija. Ivana is known to modern dance and music. She collaborated with Jala Brat, who was a member of the Bosnian and Herzegovinian team at 2016 Eurovision, on his single Mlada i luda.
Below you can watch the video for Hurricane Girls' latest single Roll The Dice: