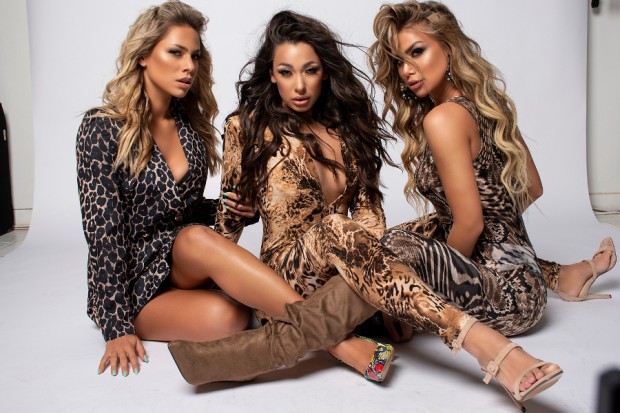 Serbian National Broadcaster, RTS, has confirmed what have been rumored for months: the girl band Hurricane, also known as Hurricane Girls, will represent Serbia in the Eurovision Song Contest next year. As such, we have yet another 2020 act in comeback.

Today, RTS announced on their official Twitter account that three girls from Hurricane are working on several song and that they soon will come out with updates regarding the song selection. We already know that Serbia's entry for 2021 Eurovision will be chosen by the viewers in a special organised national selection.
Earlier this year, Hurricane won Beovizija – the Serbian national selection – with the song Hasta La Vista and were supposed to represent their country in the contest that later was cancelled due to global COVID-19 pandemic.
Who are Hurricane?
Sanja Vučić is 27 year-old. She finished secondary music school – Department of Solo Singing. Sanja was a member of the church choir Knez Lazar, an ensemble performing Ethno music called Bele Vile, and member of the band ZAA, who played as mix of reggae, jazz, ska and punk music. Back in 2016, she represented Serbia with the song Goodbye in the Eurovision Song Contest where she finished 18th in the grand final.
Ivana Nikolić was born in 1995. 14 years later, she joined a local dance school, where she continued to dance for the next 6 years. Ivana took part in numerous national and European dance competitions where she won many awards and became a dance champion on several occasions.
24 year-old Ksenija Knežević had participated as a backing vocalist in many national festivals and concerts starting back in 2015. That same year, she also was a backing vocalist for her father Nenad Knežević Knez, as he was representing Montenegro in the Eurovision Song Contest in Vienna.
Serbia in the Eurovision Song Contest
Serbia has participated in the Eurovision Song Contest 12 times since making its debut as an independent country in 2007. They made an great impact on the contest already in its debut as Marija Šerifović won Eurovision with the song Molitva.
'The country's only other top five result is their third place in 2012 with Nije Ljubav Stvar performed by Željko Joksimović.
In the embedded video below you can watch the official video for the song Hasta La Vista which won Beovizija 2020 and was supposed to represent Serbia in the contest this year: