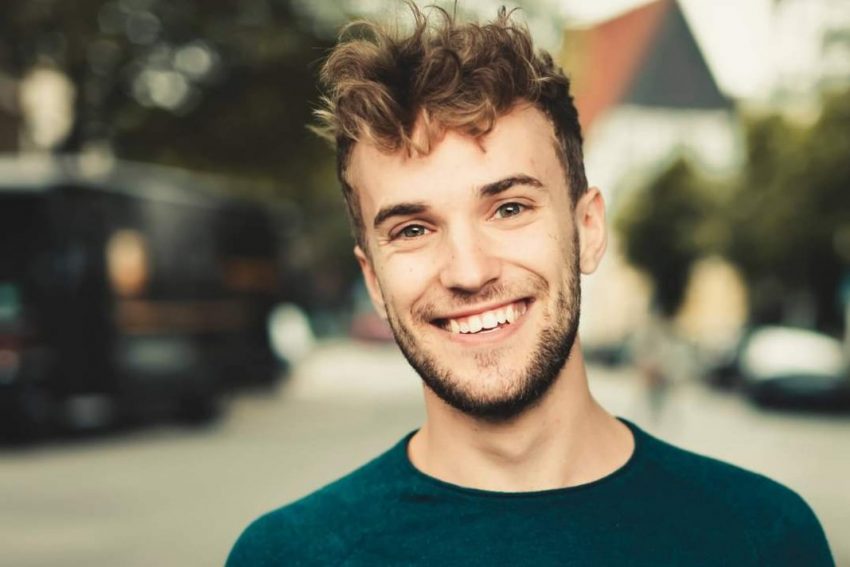 A few weeks ago, German Television announced that everyone would be pleased with the artist who would represent them at the Eurovision Song Contest 2021. Today it was announced it would be Jendrik Sigwart. So are you happy?
Perhaps it's a little too early to make up one's mind. There's not a lot of past material to go by. What we do know is that 26 year old Jendrik  was born in Hamburg. He is also a big fan of playing the ukulele. Jendrik says that he writes most of his songs on the ukulele.
He studied music at the famous music institute of Osnabrück University. He has acted in several theatre plays including Hairspray and La Cage aux Folles.
Jendrik also lets us know that he is excited about representing Germany at this year's contest. He released the following message
I am really looking forward to performing for Germany at the contest. Okay – I just can't stay serious about this. Hey, everyone! I am really going to the Eurovision Song Contest! This is a dream come true. Amazing!
What we also know is that the song he will sing will be released on February 25. Below you can watch the introductory video released by Eurovision.tv about Jendrik.
EuroVisionary wishes Jendrik good luck, and we will be looking forward to hearing the entry.