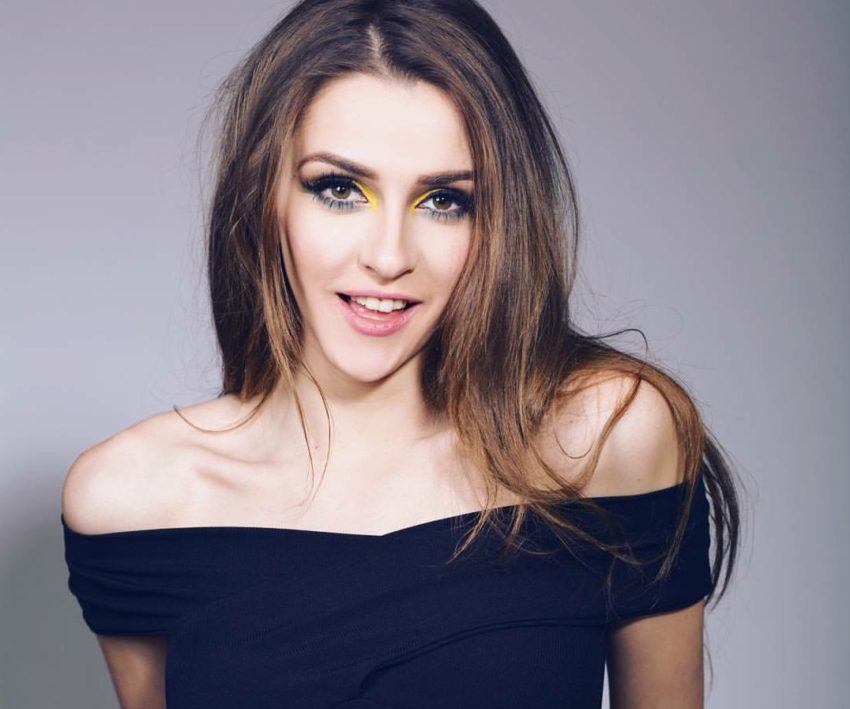 The National Public Broadcaster of FYR Macedonia, MKRTV, premiered this evening the song, which will represent the country at 2017 Eurovision Song Contest in Kyiv. Dance Alone is the title of the Macedonian entry, and it will be performed by Jana Burčeska.
Just like last year MKRTV decided to hold an internal selection in order to choose the artist, who will try to qualify FYR Macedonia for the grand final, after that Kaliopi failed to do so last year in Stockholm. Furthermore the broadcaster made an open call for songs, where more than 200 songs have been received. In the end 23 years-old Jana Burčeska was selected to sing the song Dance Alone in Kyiv.
Jana Burčeska is born in the capital Skopje. Jana became famous after she was participating in the first and only season og Macedonian Idol in 2011, when she finished 5th. Later that year she became an ambassador for UNICEF, where she campaigned against violence in schools. In 2012 Jana took part in Skopje Festival with the song Bi Bila Tvoja.
FYR Macedonia's entry Dance Alone and the video for the song were revealed tonight during the music show "Stisni Play" (Push Play) on MKRTV. Jana explained earlier in an interview to the national broadcaster, that her Eurovision team worked extremely hard on perfecting the final product, and that she hopes that the audience will like it. Jana also took the opportunity to thank the full team behind the audio and video as well as to emphasize the continuous support from MKRTV.
Joacim Perrson, Alex Omar, Florence A. and Bobi-Leon Milanov, all memebers of the group Symphonix International, which is consisting of composers, songwriters and music producers, have written and produced Macedonian entry. The same group stands behind this year's Serbian entry. The video for Dance Alone was developed and directed by the Russian director Sergey Zhelezko.
FYR Macedonia will perform in the first part of the second semi-final at the Eurovision Song Contest in Kyiv on 11th of May.
Below you can watch the official video for Jana Burčeska's song Dance Alone: