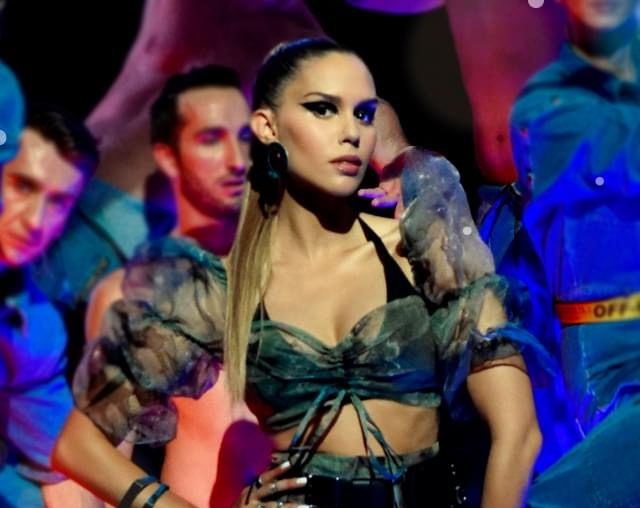 Croatian pop singer Franka have a new song out titled 'Prvi Osjećaj'. It is a feel-good dance song that can boost your confidence this summer by spreading positive and happy vibes.
Franka's new song is about trust your gut feelings and following your intuition when it comes to falling in love. The message is that you don't need another people's opinion because you just know what is right.
It's time for joy, rhythm, dance and love… Summer is officially starting, and it's time for fun! I truly believe we are all thirsty for this type of songs and I am happy to be able to give you a feeling of positivism. I start to dance as soon as I hear the sing, wherever it is! Prvi Osjećaj is a song full of positivism and rhythm. As I am a person, who likes to share such feelings with my audience, I can't wait for people to hear it, accept it and put it on their summer playlists. Honestly, I would be happiest if the concerts can start as soon as possible, so that I can sing and dance with my audience to this song.
Franka has also prepared an interesting visual surprise for the new single. Prvi Osjećaj is accompanied by a completely different, modern and dance video produced by Sandra Mihaljević and Igor Ivanović. About this, she says: I hope that the dance steps and rhythm from the video will become part of your parties, TikTok videos, Instagram posts and fun videos that I will be happy to watch and reward.
Prvi Osjećaj is penned by Neno Ninčević and Branimir Mihaljević who wrote the music for Franka's 2018 Eurovision entry Crazy, has composed and produced the new song. It is expected that Franka will release her second studio album by the end of the year. In the link below, you can watch the video for Prvi Osjećaj: