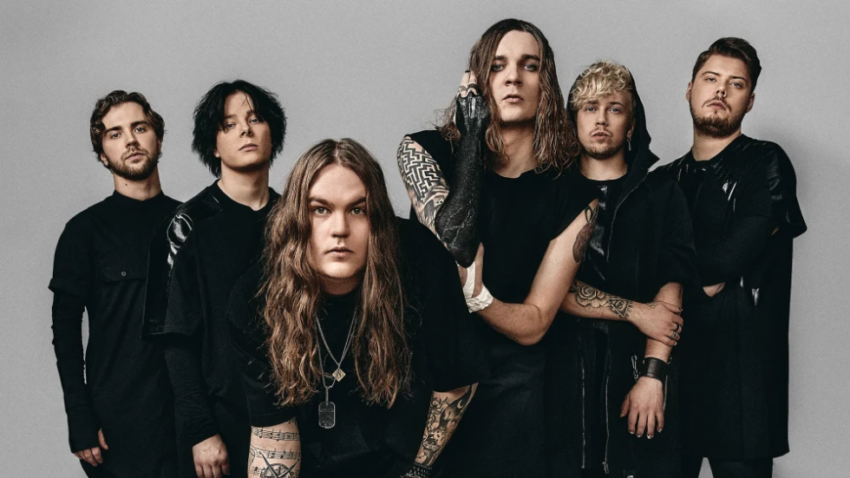 Yesterday, Finnish representatives Blind Channel made a post in their Facebook account that they have an announcement to make today. During the first dress rehearsal of the second semi-final, they posted this announcement to their Facebook page.
The announcement just came in their facebook account that they have signed an international record deal with Century Media Records / Sony Music. The guys expressed how happy and proud they are about it in their announcement.
We at Eurovisionary wish them all the best in Eurovision Song Contest and in their future career with their new record company.
You can read their announcement below:
ANNOUNCEMENT FROM BLIND CHANNEL:

Blind Channel signs an international record deal with Century Media Records / Sony Music.

We're extremely excited and grateful to join the Century Media Records / Sony Music family. To join forces with one of the world's biggest rock/metal labels is a great honor to us.

We've been working hard for almost 8 years, and now it's time for yet another level up.

We can't wait to start working with these awesome people to show everyone what Blind Channel and violent pop is all about. This week we'll start with Europe. Next stop: the whole planet.

Century Media Records Sony Music Entertainment

Blind Channel:
Joel Hokka – Vocals
Niko Vilhelm – Vocals
Joonas Porko – Guitar
Aleksi Kaunisvesi – Samples & Percussions
Olli Matela – Bass
Tommi Lalli – Drums
Today, we have also seen a video posted from the Uuden Musiikin Kilpailu Yahoo account. The guys from the band Blind Channel were reading comments from Finnish fans in their hotel room. Aside from good comments, there were bad comments about their music, their entry, their style and even their hair cuts. Some comments really made the guys laugh hard.
Please check the video below