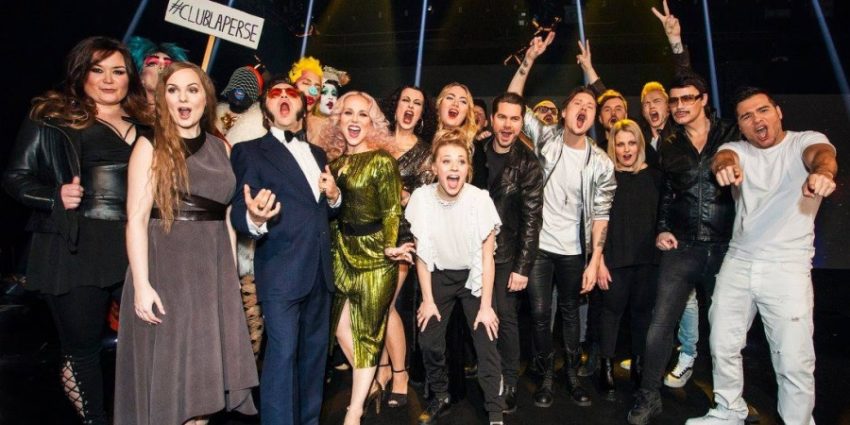 Today, the Finnish broadcaster YLE revealed the running order of their national final and the international juries that will decide their Eurovision 2017 representative. The winner will be chosen by both televoting and juries votes.
Two days before the Uuden Musiikin Kilpailu 2017 takes place, the Finnish broadcaster YLE revealed the running order for the ten finalists that hope to represent Finland in Kiev this May.
This is the final running order for the Saturday's show:
1.Emma – Circle Of Light
2.Alva – Arrows
3.Günther & D'Sanz – Love Yourself
4.Anni Saikku – Reach Out For The Sun
5.Knucklebone Oscar & The Shangri-La Rubies – Caveman
6.Norma John – Blackbird
7.Lauri Yrjölä – Helppo Elämä
8.Club La Persé – My Little World
9.Zühlke – Perfect Villain
10.My First Band – Paradise
The winner will be chosen by televoting and international juries composed of musical experts from Estonia, Sweden, Spain, Iceland, United Kingdom, Israel, Latvia, Norway, France and Ukraine. This is the first time that international juries will decide the Finnish representative as, until last year, there were juries made up of multiple categories and occupations.
With the new system of international juries, Finland's representative in this year's Eurovision Song Contest will try to get the country to the final after two years of bad results.
Below, you can watch Sandja performing her entry Sing It Away in Globe Arena.