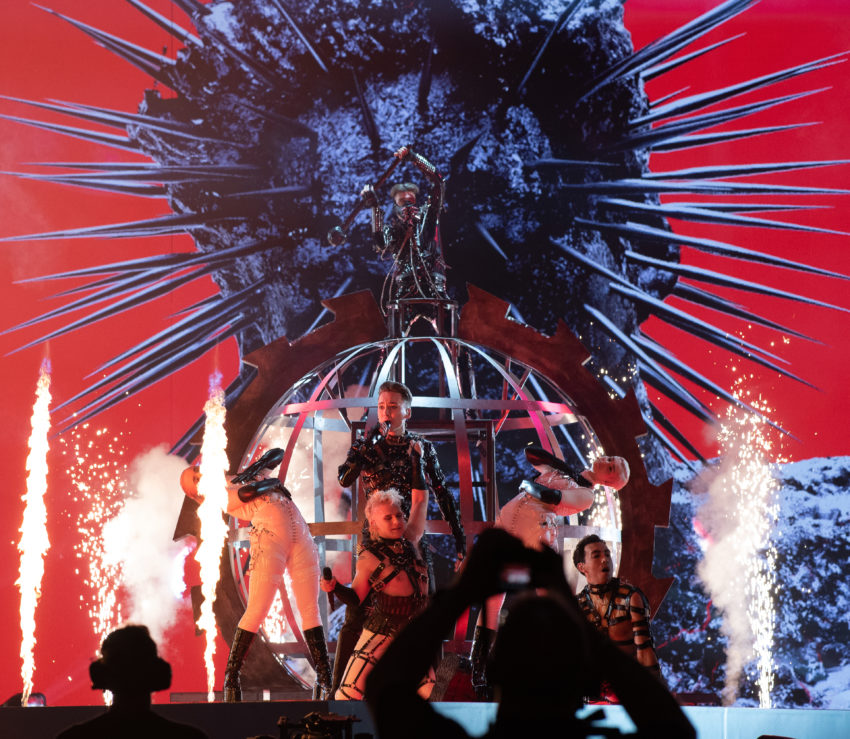 After being a Eurovision fan for 16 years I decided to do something that I have never done before; to watch a Eurovision semi-final. Tomorrow, I am planning to tune in once again.
I am in an unusual and probably quite a unique situation. I have been a fan of the Eurovision Song Contest for 16 years, but this year is the first time that I have watched a semi-final. My first time watching Eurovision was in 2003 and I remember it vividly. t.A.T.u caused a stir – as usual, Jemini from the United Kingdom received the nation's first ever last place finish with an abysmal nil-points and Sertab Erener brought Turkey their first ever victory. I have watched the grand final every year, been to Eurovision parties and sat on the edge of my seat year after year as the results rolled in.
So, after being a fan of the contest for so long why have I never watched a semi-final? Partly because I thought that watching the semi-finals and watching the same song staged in the same way would ruin the element of surprise during the grand final. One of my most favourite things about Eurovision is that you never know what you are going to see next. Every year is as different, but also as wacky as the one before it. Someone also suggested that maybe I did not feel the urge to watch the grand final because as the United Kingdom is a member of the Big 5 that my country was always guaranteed a spot in the final and therefore, watching the semi-final would feel a little redundant. Maybe in some way they were right.
Being a writer for EuroVisionary for 2 years and trying to avoid performance spoilers was no easy feat. But after listening to some old Eurovision songs on Spotify this week, Je t'adore by Kate Ryan came on the playlist (one of my favourite Eurovision guilty pleasures) and I remembered that this song didn't qualify for the Eurovision final. Had I not heard it performed by Kate at a Eurovision party after the Belgian Eurosong selection in 2014, I would never have known it existed. So I decided, this year I will watch the semi-finals.
What did I think about the semi-final? Despite it looking and feeling a lower budget version of the grand final, I actually enjoyed it. The performances were interesting and I was excited to hear who would qualify and disappointed that some of my favorite songs wouldn't proceed into the final. Personally I found the voting interval long and laborious. The United Kingdom doesn't go to a commercial break during this time, and I felt that the interval was full of boring fillers. During the grand final we don't have this problem as their is plenty of entertainment to keep the viewer occupied. That being said, that hasn't put me off and I will be tuning in again for the second semi-final tomorrow.
Will I find the grand final just as interesting and exciting after already seeing the performances? Time will tell.
This reflection article is based on the author's own personal experience. Views expressed belongs to him or her, and are to be seen as unrelated to EuroVisionary.com.