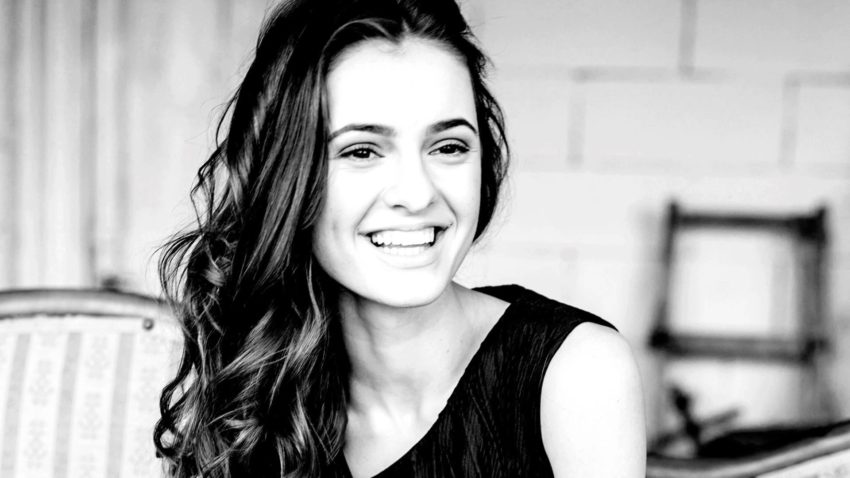 LRT are keeping us guessing this year, as they reveal their contestants for Eurovizijos Atranka 2018, one piece at a time. The thirteen contestants in the first round have been revealed, however, and they include past favourite, Ieva Zasimauskaitė.
Most of the songs are still a secret, but here are the 13 acts competing in Heat 1 on January 6th. At this time, rehearsals have begun in Lithuania. There is no news yet on how many songs will qualify for the next round.
There are some returning favorites, while others are appearing for the first time.
Returning acts
Ieva Zasimauskaitė
Ieva has gotten so close to representing Lithuania in the past. In 2013 she placed 5th with fellow contestant Gabrielius with the song I Fall In Love. She came 6th in 2014, all that Attention carry on. In 2016, Ieva had the song so beloved by the international juries Life (Not That Beautiful). Last year she just missed the grand final, with You Saved Me.
Ieva told EuroVisionary that this year she is looking forward to everyone hearing her new song. Ieva says she loves it and that it is the most beautiful song she has ever had.
Benas Malakauskas
Benas was another favourite from last year. After an impressive performance of his song Rolling. Benas was eliminated after the second heats. This year Benas is back with his new song My Memories, one of the few already published. Benas says that he will try his best to get further in the competition this year.
Monee
Last year Monee, performed a great up beat song called Nnnnn. Perhaps the title put people off, as she was surprisingly eliminated in the first heat. This year Monee said her new song is very simple and easy for everyone to sing a long to. This year the song is calmer and hopefully, the Eurovision fans will like it.
Justin3
After having the unfortunate honour of having to open last years show, Justin3 were immediately eliminated. Their song, Streets Of Vilnius, though has gone on to be a good tourism advert for the city. Justin3 are back this year, with a song that has a totally different vibe from last year.
Evaldas Vaikasas
Evaldas started out strong last year with the song Fire Kisses. Unfortunately, in Heat 6 he finished last, in his memorable red jacket. This year Evaldas will be hoping he can get through to the final.
Acts appearing for the first time
Goda Sasnauskaitė
This will be Goda's first year in the Lithuanian competition. Goda is part of a duo Tillae,  with partner, Jokubas Tulaba, of which we will report later. However, Goda will be solo for the show and is hoping her music will be heard outside Lithuania. Goda was on the Voice Lithuania 2013.
Dangė
Dangė, full name Dangė Samonskiene, will be making her first appearance in the Lithuanian competition. She may be the best-known artist in Lithuania, of the acts in the first heat. This will be her first introduction to foreign countries.
Germantė Kinderytė
Germantė was a contestant on the Voice of Lithuania  She has quite the pipes having had the bravery to audition with Mariah Carey's Vision Of Love.
Lukas Norkūnas
Lukas has been singing in bars, restaurants and other venues building up a fan base. He plays all kinds of music including folk, jazz and blues. You should search for his song Tas Pats on youtube.
Milda Rasilavičiūtė
Milda was a contestant on the Voice Lithuania 2012. She auditioned with the X-Factor standard,  A Moment Like This, originally by Kelly Clarkson, but also a big hit for Leona Lewis. After the Voice, she had some problems with her voice. She spent some time in the theatre but is now back in full voice.
Aušra Difartė
Aušra hails from Kaunas, Lithuania's second biggest city. She believes in Salvador's manta in returning REAL music to the world. Describing herself as old school, she likes live sound and true feeling in the music. Aušra's song is called Someday, and the video will be released just after the New Year.
Natalija Chareckaja
Natalija is another past contestant on the Voice of Lithuania. She appeared in 2013 singing another Leona Lewis classic, Bleeding Love.
Meda Meškauskaitė
Meda has a lovely low soothing voice which you can hear on youtube on her cover of Lana Del Ray's Video Games. Meda's song is called Blood Roses.
So far only Benas has published an official video of his entry. Enjoy My Memories below.