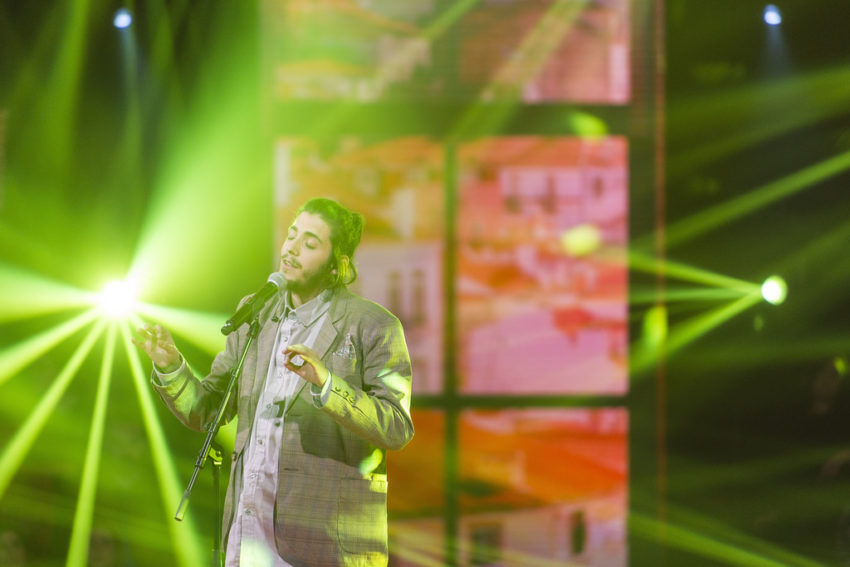 Jamala, Manel Navarro, Martina Bárta and Alexander Rybak are amongst the Eurovision stars who have sent positive messages to Salvador Sobral. The 2017 winner was allegedly moved into intensive care after his heart condition worsened.
It has been a rough month for the 2017 Eurovision winner, Salvador Sobral. In a video uploaded to YouTube earlier this month, the singer announced a break in his musical career to focus on getting better, In the same video, the singer also announced a special farewell concert in Estoril. Since then, the singer has been admitted to hospital and has recently been rushed to the intensive care unit as his condition has worsened.
Responding to this unfortunate situation, Salvador's Eurovision colleagues have been nothing but supportive of him and shared some love with the singer. Manel Navarro – Spain's 2017 representative – was the first one to write him a public message. The two singers have become great friends since Salvador visited Spain in order to promote his Amar Pelos Dois entry.
Manel touched everyone's heart with his kind and deep words through social media: "When your heart is tired, use mine. You will always have mine for both of us".
Not as deep but as kind, Martina Bárta (Czech Republic, 2017), who has always expressed her huge love for Salvador and Amar Pelos Dois, took also some time to write a couple of words to her friend: "Dear Salvador, I'm thinking of you and believe in your quick recovery", she said. "Be strong, my friend."
Jamala – the 2016 Eurovision winner – also posted a picture with this year's winner on social media along with a full Portuguese message that translated says: "Salvador, we are all with you! Ukraine is with you! We're praying for you! Be strong! Everything will be ok."
Update – shortly after this article was initially published, another Eurovision winner, Norway's Alexander Rybak (2009) also posted a Facebook message of support, which can be seen below: 
We hope Salvador pulls through and is able to beat this situation. In the meantime, we should take some time to appreciate this demonstration of companionship by these Eurovision stars. After all, that's what the competition stands for. Do you remember these slogans? "We are one" (2013), "Building Bridges" (2015), "Come Together" (2016).
Singer's condition has deteriorated
While earlier reports claimed Salvador's hospitalization was just for control purposes and that "all vital functions were under control", new reports say otherwise.
Portuguese magazine Flash! is reporting that the Amar Pelos Dois singer is now being treated by leading experts in their field and that his life is at great risk. They go further, saying that, even if they find a compatible heart for Salvador, he may not be well enough to receive it.
The same source claims that visits are extremely restricted and that Salvador is being watched 24 hours a day. Salvador's representatives haven't said a word about this as yet.
Salvador broke down in tears during farewell concert
On September 8th, Salvador Sobral took to the stage for the last time before his hospitalization to perform in front of roughly 3,000 people who showed up to support the Portuguese hero before his brief departure.
The singer had promised a "special and beautiful" performance and he kept the promise. During Amar Pelos Dois, Salvador was joined by his sister, Luísa Sobral, and the emotion took over. The audience also joined in, cheering and singing the words, with Salvador breaking down in tears and struggling to finish the song. A hug between him and Luísa during the performance was heartbreaking.
Eurovision's YouTube official channel uploaded a video of the performance with images provided by RTP that can be watched below.