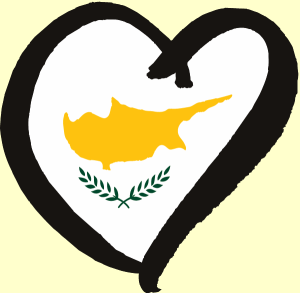 Tonight, the Cypriot National Final, which will be held in Nicosia by the national broadcaster RIK, will choose the Cypriots' favourite song for the Eurovision Song Contest 2009.
The show will begin at 20.15 central European time in RIK studios, and it will be hosted by Charis Kkolos and Maria Michail, who are popular artists in Cyprus. The 2007 Greek representative, Sarbel, will be appearing as a special guest. The ten competing songs will perform in this order:
1.Tefkros Neocleous – Mary
2.Christina Metaxa – Firefly
3.Marlain and the Diesel Sisters – Mr (Do Right) One Night Stand
4.Marianne Georgiou – Heartbeat
5.Alexandros Panayi – There is Love
6. Zeliş Şenol – I'm Gonna Break Up With You
7.Pieros Kezos – Βleed for You
8.Christiana Theokli, Kostantina Georgiou & Andreas Christoforou – Moving On
9.Katerina Neocleous – I Believe
10.Gore Melian – I Wanna Thank You 
According to the rules, there are no audios or videos online before the show starts. The show will be broadcasted live by RIK1, RIKSAT, Third Radio Program. You can watch the show clicking here with the addition of Real Flash Player.
A couple of weeks ago, Marlain very kindly spoke to EuroVisionaryand you can read the interview by following the Related Articles link below