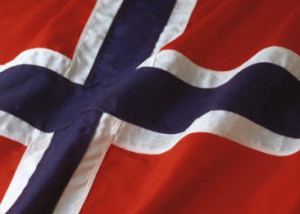 According to the latest statistics from TNS Gallup, the Norwegian final of Melodi Grand Prix 2011 proved once again to be one of the most watched programmes of the year. 1,295,000 viewers or roughly a quarter of the country's population tuned in to watch Stella cruise to victory.
The number of viewers gave broadcaster NRK a market share of 71,3 percent, an enviable figure indeed. This year's final was nevertheless watched by fewer viewers than in the last two years. In comparison, last year's final attracted 1,369,000 viewers, with a market share of 73,4 percent. The most watched final ever in Norway however was in 2009 with Alexander Rybak cruising to victory, attracting a staggering 1,524,000 viewers.
There have been numerous discussions in the Norwegian press lately, claiming amongst other things, that Melodi Grand Prix is beginning to lose popularity with the public. Criticism has also been raised concerning the second chance round of the concept, classing the heat as unneccessary and a cynical move on the part of broadcaster NRK to cash in on the popularity of Melodi Grand Prix and earn extra revenue from the public in the form of advertising, SMS votes, etc. Although these latest figures show a slight decline compared to previous years, despite a blaze of publicity surrounding Stella's entry Haba Haba, it's a relief to see that the concept and programme is still very much is still alive and kicking in Norway, holding its own against still competition in terms of viewing figures.