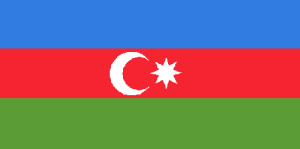 Anti smoking campaigners in Azerbaijan are concerned that smoking in public places will damage Baku's image during the 2012 Eurovision Song Contest. The country has no laws on this area, but the issue has now been raised in the parliament. 
Most of Europe has banned smoking in public places, improving the comfort and health of non-smokers and smokers alike.  However, Azerbaijan has no such laws, and people can smoke freely in public places.  The issue was raised recently in Azerbaijani Parliament by Deputy Ganira Pashayeva. 
He said the lack of a ban on smoking in public places  may damage Azerbaijan's image when hosting the Eurovision Song Contest 2012 in Baku.  He stated that Azerbaijan needed to think of non-smokers' rights who suffer from smoking in public places.
If smoking is allowed in the performance arena, it could certainly be uncomfortable for performers and the audience alike, many of whom will be from countries where smoking has been banned in entertainment venues for some time.
According to the World Health Organisation 32% of Azerbaijani men smoke, this rate is lower than that of Germany (39%), Norway & Denmark (40%), Croatia (41%), France (42%) and Turkey (51%).